Like weely giveaways? Like exclusive classes? Like special offers?
Then your'll love our Newsletter!
Description
Are you interested in learning the art of stencils and spray-painting?
Our beginners stencil workshop has been specially designed by street artists to give you a chance to experience working within these mediums under the guidance of a renowned stencil artist. At the end of the class you will have your very own spray painted artwork to take home.
The workshops take place at the famous Blender Studios and places are limited so bookings will be taken on a first in first saved basis.
WHAT HAPPENS:
Our stencil street artist will meet you at the famous Blender Studios and welcome you to this special creative establishment
Our stencil artist will do an introduction to the studios, including an artist talk covering the history of stencil making and street art. You will then head outside to our laneway for a street art demonstration and introduction into spray painting.
After the demonstration, you will head back inside and work closely with our artist to draw your own design that you will then turn into a stencil. Feel free to bring along reference imagery or photos to work from!
The artist will guide you through each process and help you make your drawing into a stencil design with bridges and layers. Then it's time to cut out the stencil from acetate.
Once the stencil is made its time to paint! Our artist will guide you through a variety of technique to ensure you have a beautiful and unique piece of art to take home.
Light refreshments will be provided during the workshop.
+ More
What you will learn
Learn how to design and make your own street art stencil from scratch
Discover the history and relevance of stencils within the street art movement
Create your own piece of spray painted art onto a canvas or T-shirt to take home
What you will get
Professional street art demonstration by our renowned stencil artists
All materials to create your own street art stencil
A T-shirt or canvas to take home painted with your own artwork
The chance to explore the famous Blender Studios in Melbourne's CBD
---
What to bring
Your creative enthusiasm
A reference image or photo if you have something specific in mind that you would like to work with (please note this is not mandatory however)
Any other objects that you might want to paint your stencil on to such as a book cover etc.
What to wear
Appropriate clothing for a painting class! If spray paint gets on your clothes, chances are it won't come out.
Appropriate for
Anyone interested in learning more about street art, or looking for a fun creative activity. You don't need to be a good drawer for this class, just come along with your creative enthusiasm!
---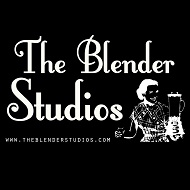 Many artists from the Blender have achieved great success in their research and practice.
There has always been a heavy research influence at the Blender. There is a lot of discussions and constructive criticism.
Over the years there has been many Blender artists working in a variety of mediums, who have achieved major critical success.
In early 2004 the Blender closed, to be opened again in 2007 in the same place. The climate of the Australian art scene had changed and as the Blender re-opened its doors it was clear that the Blender was also going to be different.We still have a strong link to street art with some of the most famous and prolific street artists calling the Blender home.
The Blender has changed now, it has become more of an art complex with 18 studios, an artist in residence program, the Blender laneway street art project, the Melbourne Propaganda Window, Dark Horse Experiment and The Melbourne Street Tours
+ More
---
Cancellation & Refund Policy
Tours run rain, hail or shine if they meet the minimum participants.
Melbourne Street Art Tours reserves the right to cancel tour departures. A minimum number of bookings is required to operate each tour. It may therefore be necessary to cancel a scheduled departure. In this case your payment won't be processed and you will be given the option to wait for other participants OR you can choose another tour date (at which point payment will be processed).
Cancellation Policy: More than 2 days before tour date - full refund minus 10% bank fee;Less than 48 hrs - 50% refundable;Less than 24 Hrs - non-refundable. Minimum Attendance: Melbourne Street Art Tours reserves the right to cancel tour departures. A minimum number of bookings is required to operate each tour. It may therefore be necessary to cancel a scheduled departure in which case a full refund will be offered.
Weather Contingency: Tours will run regardless of inclement weather conditions. We provide ponchos in the case of rain. We are happy to swap your tour date should the weather deter you from coming on your booked tour, however any refunds requested due to weather conditions will be subject to the same cancellation policies as described above.
+ More
---