Description
Technical Presentations
GETTING TECHNICAL WITHOUT LOSING YOUR AUDIENCE
Technical presentations have a tendency to be dry and boring. For anyone in the audience who is not familiar with the technicalities, they can be incomprehensible. Making the detail understandable, interesting and relevant benefits everyone and may be vital for organisations that rely on technical information.
Getting Technical without Losing Your Audience will show you how to present technical information clearly and keep your listeners engaged.
TRANSLATING COMPLEX DATA INTO CLEAR IDEAS
Technical data is often complex. It may not seem so complex to the presenter but to an audience it can seem confusing or even unintelligible. This course will teach you how to translate complex data in to clear ideas which your listeners can easily understand.
TRANSLATING DRY FACTS INTO MESSAGES THAT MATTER
Technical presentations necessarily deal with dry facts, precise processes and technical findings. It is difficult for listeners to absorb this kind of detail unless they have a reason to care. We can teach you how to show the audience what's in it for them and why they should care.
INSPIRING YOUR AUDIENCE TO ADOPT YOUR IDEAS
It's not enough to inform – it's usually important that your audience acts on what you're informing them about. You will need to understand your audience – their apprehensions and aspirations concerning your area of expertise. When giving technical presentations, it is essential to reassure your audience and show them how they can benefit. It's also important to know how to get people to take action.
ASSERTIVENESS – KNOWING WHEN AND HOW TO SPEAK UP
Assertiveness is not about aggressively forcing your point of view. Assertiveness is about saying what you should say and when you should say it. Sometimes people have worthwhile things to say but they hold back – they don't speak up and they aren't heard. This can be for a variety of reasons. If you are under-assertive, you can learn how to speak up when it's appropriate.
DELIVERY SKILLS THAT ENHANCE A TECHNICAL MESSAGE
When presenting, delivery techniques can have a great effect in making your information clearer and more interesting. There are two considerations here. Firstly, people who are clever technically are not necessarily good with techniques of delivery. Secondly, there are some delivery techniques that are particularly useful in conveying technical information.
WHICH VISUAL AIDS AND WHEN?
PowerPoint, flip charts and white boards all have their place but they can be used inappropriately and badly. They can confuse an audience rather than enhance the communication. This workshop will teach you how to get the best use out of each type of visual aid and how to incorporate them effectively in your presentations.
+ More
What you will learn
Techniques to calm your nerves and build strong confidence
Learn many of the vital techniques for effective speaking, including vocal variety and body language. Get in-depth into body language and voice modulation
Be inspire and gain the power to take your speaking skills to the next level!
---
What to bring
Your enthusiasm to learn!
What to wear
Casual Formal
---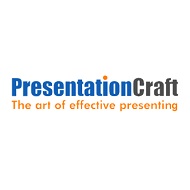 Our programs cover various aspects of public speaking and presenting. We offer various flexible course options :
Beginner to advanced levels
One-day/weekend/multiple evening sessions
Focusing on individual development
Specifically customized for corporations or larger groups
Post workshop practice sessions
Andrew Weatherhead
Trainer Andrew seriously likes to help people. He trained as a Physiotherapist and, for the past 12 years, Andrew has been teaching people how to make presentations with confidence and with skill. Andrew conducts workshops in public speaking at corporate level and to community groups.
Rajeev Wadhwa
Speaking consultant Rajeev has a passion for communication. He wants to reach the whole world with training in how to present clearly and effectively.He trained in engineering and IT and so, he understands the pressures and urgencies in business life. He knows how vital it is to get your message out there.
+ More