Ikebana: The Japanese Art of Floral Design
---
---
Description
If you have a passion for flowers and an interest in learning a unique design style, learn the art of Ikebana. Ikebana is the ancient Japanese art of floral design, and is so much more than simply putting flowers in a container. This art involves arranging flowers and branches in such a way as they would appear in nature: simple, natural and ethereal. Emily is a long-term teacher of this art form and will demonstrate some of the forms and elements involved in Ikebana arrangement. You will also be given the opportunity to try some of the techniques and get to take home your own beautiful creation.
+ More
Class Schedule
Class duration: 3 hours
What you will learn
Learn Learn some of the forms and elements involved in the art of Ikebana
Create a piece of living art with the techniques you learn
What you will get
Take home your own beautiful flower creation (includes materials)
Tuition under an expert teacher
Small class size to ensure individual attention
---
What to bring
Just yourself and your love for Ikebana!
---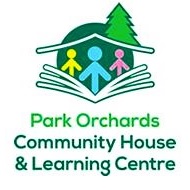 Since its founding, "caring and sharing" has been the keystone ofPark Orchards Learning Centre, with one of the aims being to provide an environment in which community members can continue their education, while helping to enrich the life of our community.
A wide range of accredited courses, further education, art/craft, pre-school and after school age activities, health, fitness and self development programs are conducted here, as well as occasional childcare each morning during school term. Other community groups utilise the house from time to time for their meetings.
+ More