Description
Private or semi-private sessions
A hands on informative relaxed workshop teaching you all the basics (&more) that you need to make and decorate your own glass beads.
Continuation classes available, again at your convenience. These will further enhance your skills and introduce you to further techniques.
+ More
Class Schedule
Set date and time when booking Duration: 4 Hours
What you will learn
A hands on informative relaxed workshop teaching you all the basics of glass beads.
Make and decorate your own glass beads.
Discover and enhance your creativity!
What you will get
Workshop at your convenience.
Some materials and firing included.
---
What to bring
Your thirst for knowledge
Details to follow
What to wear
Casual. Closed shoes
---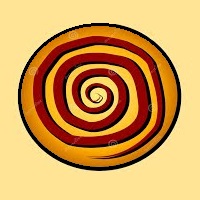 See Website for all details
www.art4all.net.au or
Google: potterypennyandglass
Born in South Africa, I have now been living in Australia for over 20 years.
The first time I touched clay would've been when I was about 10 years old, and went for lessons with my mum. At 12, I wanted to learn the wheel so then joined a different studio. After leaving school I studied art for a few years. I then went on to become a professional photographer where I ran my own photographic portrait studio for more than 13 years.
Soon after Immigrating, I had 2 children and was a full time mum. Once they were both at Kinder/School, it was not too hard for me to decide what to do next... My mother had been a potter and glass artist for many years and there was almost a complete pottery studio which was just waiting for me to take over. Our garage at home (both in South Africa then Australia) had been turned into a studio where I was always welcome and happy. And have indeed been very happy teaching in that studio for over 12 years now.
Having incorporated glass with ceramics in the past, it now seemed like a good time and natural transition to start glass fusing and slumping classes..
I consider myself incredibly fortunate to do what I do. It is my passion. It is my job. And I love going to work!!!
+ More
---
Cancelation & Refund Policy
Deposits are non refundable.
+ More
Terms & Conditions
A Deposit is required to secure your place, this is deducted off the total fee.
Deposits are non refundable.
Places may potentially not be held without deposits.
Work done at home shall incur firing costs.
Students who are not continuing and have 'left-over' work which needs firing, need to pay firing costs.
Make-up classes can only be done if 24 hours notice is given & depending on space availability.
No more than 2 make-ups p/person p/term.
No credits carried through to the following term.
Students are liable for breakages, spillages or any damage that may occur to equipment - particularly electrical.
All terms & conditions are subject to change without notice.
We reserve the right to sell or dispose of any pieces that have been left in the studio for over 6 months.
As in any studio, there can be elements of surprise, both good and not so good. Every care and precaution is taken, but things can and do happen with kiln work. Expect the unexpected, it can often be better.
+ More
---