Feta, Halloumi and Ricotta Cheesemaking Workshop
---
Next Available: Sun, 19 Nov 9:00AM
---
Description
Learn to make three versatile Mediterranean cheeses with Jacqueline Bender, Bee Sustainable's resident artisanal cheesemaker.
Join Jacqueline for an informative and tasty workshop. She will guide you through all the steps necessary to make feta, halloumi and whey ricotta from scratch.
We will use biodynamic cow's milk (or organic if unavailable) purchased from our local organics store. No need to keep a house cow to make these cheeses, anyone can make them with quality purchased milk.
This class is a mix of theory and practical, as Jacqueline explains the chemical reactions that are taking place before your eyes. At the conclusion, we will taste the halloumi and ricotta made during class and some feta that Jacqueline has prepared earlier (as it takes several days to mature the cheese).
This workshop includes a 20% discount on any kit or cheese making equipment that you would like to purchase on the day.
Jacqueline Bender makes feta weekly from goat's milk at the farm where she lives and works. She also makes alpine-style hard cheeses and mould-ripened stinky cheeses from cow's milk. Cheesemaking is an integral part of her self-sufficient lifestyle, which includes keeping bees, chickens and small-goods processing. She has been educating cheesemakers for over 3 years.
+ More
What you will learn
The fundamentals of fermenting milk
Coagulating milk using both starter cultures and rennet
Cutting, draining and moulding curds
What you will get
Recipes and the essential techniques of cheesemaking
A tasting of the cheeses made - a small cheese party
Notes about the major steps of cheesemaking and resources for quality milk and supplies
A 20% discount on cheesemaking kits and equipment purchased in conjunction with the workshop
---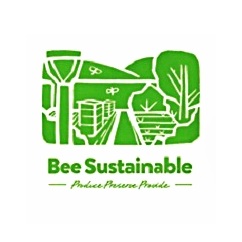 Bee Sustainable helps people lead a sustainable life. We supply the necessary equipment and requirements to pursue self sufficiency with an emphasis on domestic food production and storage.
Robert, the proprietor of Bee Sustainable, comes from a bee keeping family and has been involved with various aspects of bee keeping over many years. The Bee Sustainable project has been Robert's passion since he recognised the need for the services and goods now offered through the business.
+ More
---
Cancelation & Refund Policy
24 hours notice is required for refunds and/or transfer requests.
Should your refund or transfer request occur within the 24-hour window, a $20 admin fee will be applied.
+ More
Terms & Conditions
Participation in Bee Sustainable's classes and workshops are at your own risk. Whilst we take every precaution to take reasonable care of our customers, we acknowledge that bees and the kitchen environment can pose risk, and your attendence at our classes waives our liability for any injuries that occur.
+ More
---