If You Were a TV Dad: A Gift Guide
Fathers come in all shapes and sizes. We celebrate every one of them.
Father's Day is coming up fast and everyone in the household is probably scampering about to find you the perfect present. In fact, right this minute, your kid could be shopping for an I Love Farts mug or a quirky nose and ear hair trimmer.
If neither of these thoughtful but grimace-inducing items appeals to your fatherly sensibilities, make like your favourite TV dad and lead the kids to this gift guide. Crisis averted.
Homer Simpson
Three precocious kids, especially over at The Simpsons household, can be a handful - literally. Then again, accidentally carrying home Uranium 235 rods from work can't be good for your early onset case of male pattern baldness. But at least, Homer's got a healthy-ish marriage and the world's best work-friendships going for him, plus there's the family's weekly dose of impossible shenanigans. D'oh!
For dads like Homer who have it all but don't love making frequent trips to the Kwik-E-Mart, good thing you can learn to make your own homebrew (sorry, Duffman) and mmm… doughnuts.
Kublai Khan
If there was a prize for best TV hair, this dad should absolutely get it. Not quite a mohawk, there's bangs of some sort, longish in the back with occasional braids, and a solid beard to tie the entire ensemble together - all of which Benedict Wong brings off with perfect panache and acting chops to boot.
Alas, Season 3 of one of the most expensive shows to have ever been produced is never to come. Unleash your inner Kublai and ease feelings of separation anxiety by recreating the magical landscapes and scenes of fighting thoroughbreds. Remember the extravagant feasts of food, wine, and more wine? The Khan and his crazy posse will forever be missed.
Walter White
To be absolutely clear:
Still, one can't discount the sheer business acumen that Walter White demonstrated throughout the short-but-full life of his, err, accidental empire. The teacher-turned-Heisenberg stumbled upon an idea, blew an untapped market wide open, and built a massive family enterprise out of it. After all, isn't that what entrepreneurship is all about?
So what's the lesson here? Be shrewd and savvy but, unlike Mr. White, take care of your people, learn from your mistakes, and well, maybe don't push your luck and know to quit while you're ahead.
Uhtred of Bebbanburg
He is Uhtred of Bebbanburg, son of Uhtred, who decided to also call his sons Uhtred. So how many is too many Uhtreds, you ask? Perish the thought, if you really like your neck (mainly because it is attached to your head), for the men in The Last Kingdom are quick-tempered and quite gung-ho with their blades.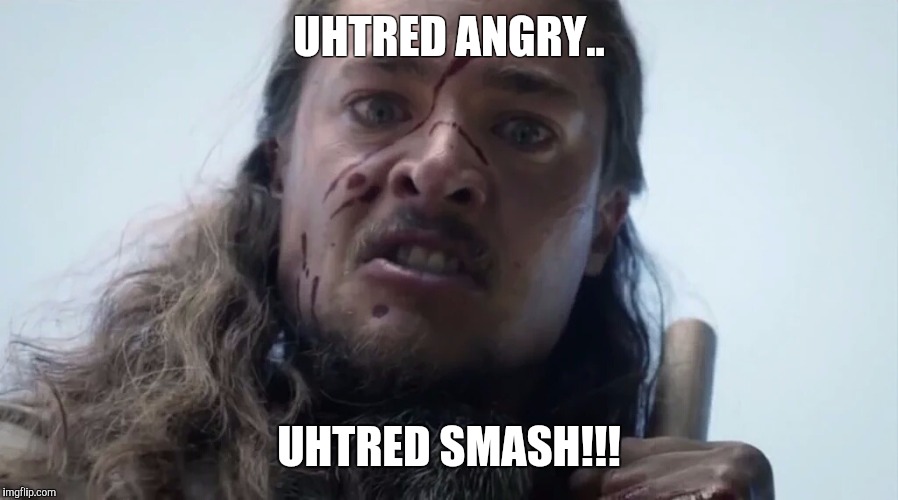 If you're handy with sharp stuff yourself, you can learn how to craft your own knife - two knives in just two days, in fact. Not yet at that level? Maybe just basic welding then, to get a feel of metalworking and see if it suits you. Or if you have a mini-Uhtred of your own, watching him learn to wield a Japanese weapon sounds like a perfect way to spend an afternoon.
Jerry Seinfeld
We've loved his deadpan humour since the '80s, he likes fast cars, and he just loves his coffee. Obviously. So here's to the guys who can't start the day without their daily espresso, like fancy art in their big cups and are not afraid to 'Gram it, and think the best coffee is the one that tastes like home.
Okay, okay, he may not be just a pretend dad on TV; but we thought the Comedians In Cars Getting Coffee star should make the list anyway because he reminds us a lot of our own fathers. No dad jokes here.
Well, maybe just one. (It's funny because it's true.) Happy Dad's Day!