Like weely giveaways? Like exclusive classes? Like special offers?
Then your'll love our Newsletter!
Description
A persona is everything that drives a person to make decisions. Nail the persona you're targeting and you nail the product and marketing. Without a well crafted persona you may be shooting in the dark. Learn how to identify personas and integrate them into your entire product development and marketing lifecycle.
+ More
What you will learn
How to develop your initial business model and key assumptions
How to quickly build cheap but effective prototypes to test your key assumptions
How to develop and measure key actionable metrics to gain valuable insights to guide you towards product market fit
What you will get
You will get an overview of the entire lean startup process supported by real-world case studies and short activities
You will be left with an activity to explore in your workplace pertaining to some of the concepts underlying the lean startup
You will learn how lean startups develop their initial business models
You will learn how key assumptions underlying these business models are developed
You will discover concepts that support the cheaply and quick testing of these key assumptions
You will gain an overview of key metrics used to guide lean startup decision making, including actionable, accessible and auditable metrics
You will gain access to our member only discussion forums where you can share learnings, challenges and thought leadership with other innovation enthusiasts
You will gain access to exclusive Collective Campus alumni events, including opportunities to connect with both established and emerging startups
You will become a part of the exclusive Collective Campus community
You will receive ongoing thought leadership and case studies as they happen to keep abreast of the latest happenings relating to the use of the lean startup at large companies
---
What to bring
Notebook and pen
The right side of your brain
What to wear
Anything from smart casual to corporate
---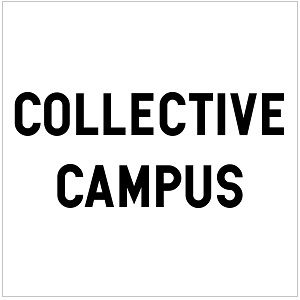 Open Innovation Hub where Startups and Corporates alike can Learn, Connect, and Innovate - together.
Offering short, high-impact classes and workshops on Lean Startup, Digital Marketing, Data Science, Design Thinking and Agile Methodologies.
Disrupt yourself, before someone else does.
+ More