Intro to Agile for Large Organisations
---
---
Description
At a Glance
In this introductory one hour workshop you will receive an overview of what an agile enterprise looks like across every function of a business.
Inspect and Adapt
Agile reduces complexity by focusing on outcomes as opposed to inputs.
How? By focusing on outputs, not inputs.
The agile manifesto stresses the following:
Individuals and interactions over processes and tools

Working outcomes over comprehensive documentation

Customer collaboration over contract negotiation

Responding to change over following a plan
Traditionally we have a plan and we execute it to perfection but in a fast paced and increasingly uncertain business and technological landscape we no longer have this freedom.
Agile is about being responsive. Being agile is about measuring the right things and learning and adapting continuously.
This helps organisations and individuals get the most return on investment for their time - be it R&D, product development, marketing, sales, HR, support or operations, the agile methodology can be applied to make any function or role better - improving cost efficiencies and increasing revenues.
What We Will Cover
An overview of agile

Agile meetings

Cross functional communication

Agile standups and meetings

Stakeholder management

Initiation and requirements gathering

Estimation and monitoring iterations

Ensuring delivery of value
About The Instructor
Steve Glaveski spent time working at both Macquarie Bank and Ernst & Young, where he consulted for numerous ASX50 and NASDAQ listed clients, before embarking upon his own entrepreneurial journey. He used lean startup principles to validate assumptions underlying his first startup, Hotdesk, which lead to a successful fundraising round, before growing the office sharing platform to almost 1,000 locations across AsiaPac.
He has since gone on to advise other early stage tech-startups and is a co-founder of Collective Campus, sighting an archaic mentality of "the way things have always been done around here" as a key motivator for wanting to get into the space. Steve is also a regular innovation blogger, having written for Venture Beat, Startup Daily and Shareable in addition to independent publishing on LinkedIn.
When not immersing himself in all things business and innovation, Steve can be found hitting weights in the gym, cycling down Beach Road, catching a live band on AC/DC Lane or enjoying some smashed avocado on toast at one of Melbourne's many famous inner city cafes.
+ More
---
What to bring
Pad and pen
The right side of your brain
What to wear
Anything from suits and ties to jeans and Chuck Taylors! Innovation isn't dependent on dress code.
Appropriate for
This workshop is developed for any organisation or individual who has an interest in Agile.
---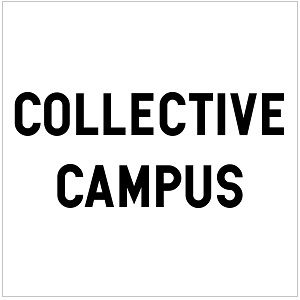 Open Innovation Hub where Startups and Corporates alike can Learn, Connect, and Innovate - together.
Offering short, high-impact classes and workshops on Lean Startup, Digital Marketing, Data Science, Design Thinking and Agile Methodologies.
Disrupt yourself, before someone else does.
+ More