Customer Experience Workshop
---
---
Description
Customer Experience (CX) Workshop
At a Glance
With competition within industries increasing and customers becoming more demanding,there has never been a more important time to focus on delivering a superior customer experience. In this full day customer experience workshop, you will be provided with the key fundamentals to better understand your customers.
This workshop will use a variety of content from facilitator presentation, discussion, examples, real-life case studies and group activities. Participants will have the opportunity to learn from an experienced facilitator and also from each other.
Workshop Facilitator
Shayan Namdarian
Shay is a strategic thinker with over 7 years of experience working across a wide range of projects focusing on customer experience and digital transformation. He has gained his experience across several consulting firms including Capgemini, Accenture and Ernst & Young.
Along with this passion for collaborating with clients to improve performance and achieve business outcomes, Shay has a strong interest in entrepreneurship, which resulted in the launch of his first start-up. Shay is a co-founder of Barnaby, a men's fashion brand providing customers with high quality and affordable men's statement socks. After launching at the end of 2013, the brand is now stocked over 20 stores while building a strong social media presence and the brand has had placements in key publications including GQ and The Daily Telegraph.
Most recently, Shay co-founded Winston Watches, a brand that was successfully tested and crowd-funded on Kickstarter. The Kickstarter campaign raised over three times the funding target.
Qualifications:
Bachelor of Commerce, Bachelor of Economics

PRINCE2
Experience:
Developing

the Digital Customer Experience Vision at a leading Australian Utility

Digital

Customer Experience Design at a leading Australian Utility

Customer

Centric Design across several projects at a leading Australian Bank
- - - - - - - - - - - - - - - - - - - - - - - -- - - - - - - - - - - -- - - - - - - - - - - - - - - - - - -
" A company that gets software written faster and better will, all other things being equal, put its competitors out of business" - Paul Graham (YC)
+ More
What you will learn
How to develop your initial business model and key assumptions
How to quickly build cheap but effective prototypes to test your key assumptions
How to develop and measure key actionable metrics to gain valuable insights to guide you towards product market fit
What you will get
You will learn how to take charge of your customer experiences by identifying and mapping key customer journeys.
You will gain an understanding of the importance of consistency across the different interactions a customer has with a business.
You will learn how to identify customer touch points that have the potential to create memorable experiences for your customers.
You will learn techniques that will give you a deeper and more intimate knowledge of your customers
---
What to bring
Notebook and pen
The right side of your brain
What to wear
Anything from suits and ties to jeans and Chuck Taylors! Innovation isn't dependent on dress code.
---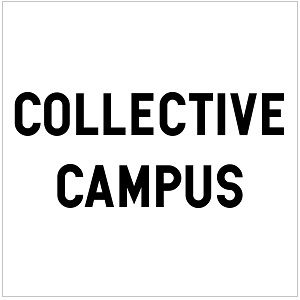 Open Innovation Hub where Startups and Corporates alike can Learn, Connect, and Innovate - together.
Offering short, high-impact classes and workshops on Lean Startup, Digital Marketing, Data Science, Design Thinking and Agile Methodologies.
Disrupt yourself, before someone else does.
+ More