Like weely giveaways? Like exclusive classes? Like special offers?
Then your'll love our Newsletter!
Beginner Urban Choreography with Gina Michael
---
---
Description
Gina Michael's Style
Gina's style varies depending on the music selected and the emotion or attitude to be conveyed. Gina's movement may be strong and sharp one moment, and lyrical in the next. Gina is a master at contrasting different movement qualities to create a dynamic routine. She emphasizes the importance of the "performance" rather than merely repeating the steps learnt.
About the Teacher - Gina Michael
Gina Michael is an Australian-born Egyptian hip hop dancer and teacher. Since being introduced to hip hop in 2010 Gina has been training and teaching workshops in schools and studios all around Melbourne, including Jason Coleman's Ministry of Dance, Montanasa Studios and Haileybury College coaching Regency Dance Crew which won 1st place in the 2014 national competition.
Gina has been a featured dancer in Raw and Rugged Dance Crew, under the leadership of renowned hip hop dancer Jnr Afui'e, since 2012. Raw and Rugged is one of Australia's leading dance crews displaying achievements including : 1st place in Youthamania 2013, 1st place in Battlegrounds (Nationals) 2013, 2nd place in World Supremacy Battlegrounds (International) 2013, 1st place in Youthamania 2014, 1st place in Step Off 2014, 1st place in House of Champions (Brisbane) 2014, 1st place in Battlegrounds qualifiers 2014, 3rd place in World Supremacy Battlegrounds (International) and 2nd place in World of Dance (International) 2015. In 2014, Gina also acquired the lead role in Arna Singleton's 'Red Riding Hood' as a part of Masters of Choreography. Gina's style involves a mixture of lyrical and hard hitting urban choreography.
+ More
What you will learn
Learn basic moves to form extended routines.
Develop an understanding of your body and overcome its limitations.
Learn to dance to different rhythms.
What you will get
Meet the Teacher - Gina Michael
Gain confidence on the dance floor and develop your personal style of dance.
Learn to "style" your movement to convey different emotions and attitudes.
Develop your performance skills.
Develop an understanding of different shapes and textures of urban dance.
---
What to wear
Clothing and shoes suitable for dancing.
Appropriate for
Beginner Level
---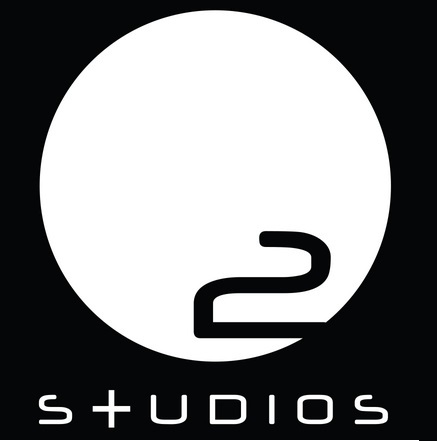 Co-founded by industry expert Etienne Khoo and dance enthusiast Meisha Luo, O2 Studios is Melbourne's premium dance and fitness hub.
After having seen Etienne choreograph on the television show So You Think You Can Dance Australia, Meisha began to regularly attend Etienne's casual dance classes. Etienne and Meisha developed the concept of O2 Studios, wishing to address the at times competing perspectives of teacher/choreographer, and student.
O2's vision is to share their passion for dance and fitness in a warm and inviting environment – an environment that encourages and nurtures the professional development of artists, a space that doesn't intimidate beginners with the proverbial "two left feet", and ultimately, a destination that inspires creativity and fun.
Showcasing an incredible line-up of Australia's finest choreographers and instructors, O2 caters for students of all fitness and training levels. Etienne and Meisha are particularly proud of, and grateful to, the team of individuals they have assembled to assist them in realizing their dream. Whether you are aiming to nurture your craft, develop your performance skills, or merely to improve your fitness, the O2 team will deliver – so what are you waiting for?
+ More