Like weely giveaways? Like exclusive classes? Like special offers?
Then your'll love our Newsletter!
Beginner Urban Choreography with Trevor Santos
---
---
Description
Trevor Santos' Choreography StyleTrevor Santos' style is commercial with a strong fluidity. Trevor's choreography often contains many weight transitions, challenging his students to improve their coordination and spatial awareness. Trevor emphasises the importance of enjoying what you are doing, ensuring that his students convey the intention behind the movement as opposed to merely repeating dance steps.
About the Teacher - Trevor SantosTREVOR SANTOS, director and founder of COLLEKTIVE (winners of Australian Hip Hop Championships 2011) has had a very colourful dance career since dancing at 15. Self-taught at first, his drive and passion in dance has allowed him to choreograph for international act (chinese superstar 'Hangeng' – 2012 mtv music awards winner), Marvin Priest, Chris Sebastian and most recently finished choreographing for Jhankar 2014 (bollywood musical). Well versed in the urban and hip hop styles, Trevor has been able to stretch his dance and performance as a dancer for 'TJ – Michael Jackson tribute show', Paul Malek's contemporary double bill 'Collide', Carnival (Tony Tzar, Candace Brown, Lashaun, Leroy Curwood), and Undrgrnd. A highly sought after teacher, locally and nationally, Trevor continues to work on his craft and push those around him to reach beyond their standards.
Trevor Santos trained at Debbie Reynolds Dance Studio, Millenium Dance Studio, Movement Lifestyle, Broadway Dance Centre, Passion Dance Studios, The Space Arts and Dance Centre, Unitd Stylez* international acts; for artists, choreographers, performances and tv/film.
+ More
What you will learn
Learn basic moves to form extended routines.
Develop your performance skills.
Gain an understanding of your body.
What you will get
Meet Trevor Santos - an expert tuition from an experienced teacher.
Develop and improve your balance, coordination, strength and speed.
Gain an understanding of the importance of musicality, contrast and different movement textures to create a dynamic routine.
Learn how to "style" the choreography to convey different emotions and attitudes.
Develop and improve muscle memory.
---
What to wear
Clothing and shoes suitable for dancing.
Appropriate for
Beginner Level
---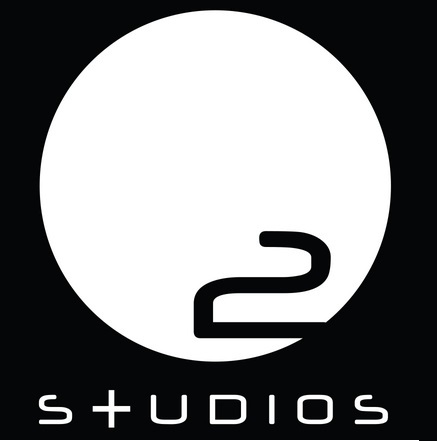 Co-founded by industry expert Etienne Khoo and dance enthusiast Meisha Luo, O2 Studios is Melbourne's premium dance and fitness hub.
After having seen Etienne choreograph on the television show So You Think You Can Dance Australia, Meisha began to regularly attend Etienne's casual dance classes. Etienne and Meisha developed the concept of O2 Studios, wishing to address the at times competing perspectives of teacher/choreographer, and student.
O2's vision is to share their passion for dance and fitness in a warm and inviting environment – an environment that encourages and nurtures the professional development of artists, a space that doesn't intimidate beginners with the proverbial "two left feet", and ultimately, a destination that inspires creativity and fun.
Showcasing an incredible line-up of Australia's finest choreographers and instructors, O2 caters for students of all fitness and training levels. Etienne and Meisha are particularly proud of, and grateful to, the team of individuals they have assembled to assist them in realizing their dream. Whether you are aiming to nurture your craft, develop your performance skills, or merely to improve your fitness, the O2 team will deliver – so what are you waiting for?
+ More