Like weely giveaways? Like exclusive classes? Like special offers?
Then your'll love our Newsletter!
Intermediate Urban Choreography with Briana Cohen
---
---
Description
Briana Cohen's Choreography Style
Briana Cohen's choreography is urban with a strong sexy style. Briana loves strong sensual movement and encourages her students to improve their performance skills, wishing for them to convey the intention behind the movement as opposed to merely repeating steps.
About the Teacher - Briana Cohen
Briana's passion for dance sparked at the age of 16 where she began training in hip-hop. Soon after she began her training, she became a member of Beatphonik, a professional hip-hop company. With the desire to further her knowledge and skills she went on to train full time at Patrick Studios Australia, exploring all areas of performing arts.Through her studies, she discovered a newfound passion for choreography and teaching. Upon completing her Certificate II in Dance, she was given the opportunity to tour around Europe as an assistant teacher. From Russia to London, Poland, Switzerland, and Germany, she got to exercise her skills and train alongside some of the best. In 2012, she travelled to Los Angeles to train. While she was there she was lucky enough to work with some of the best choreographers and had the opportunity to perform at Infusion Live, an event showcasing Hollywood's top choreographers.In 2013, she performed in Jonathan Homsey's 'Together as One' – a contemporary dance show, which also ran for a second season later on that year in the Melbourne Fringe Festival. Briana also performed at The Australian Open in 2012 and 2013. Briana's passion has always been in the studio, training, taking classes and now teaching classes. Drawing from all styles of dance, Briana aims to create movement that feels good as well as creating an inspiring and motivating atmosphere in class. At the beginning of 2014, She received her yoga teaching qualifications. Now, aspiring to work as a choreographer, she continues training, performing, teaching, and developing and refining her craft.
+ More
What you will learn
Gain confidence on the dance floor.
Learn to "style" the choreography to convey particular emotions and attitudes.
Improve your performance skills.
What you will get
Meet Nick Mena - an expert tuition from an experienced teacher.
Gain an understanding of the importance of musicality and different movement textures in creating a dynamic routine.
Improve your balance, coordination, speed and agility.
Improve your muscle memory.
Gain an understanding for your body and overcome its limitations.
---
What to wear
Clothing and shoes suitable for dancing.
Appropriate for
Intermediate Level
---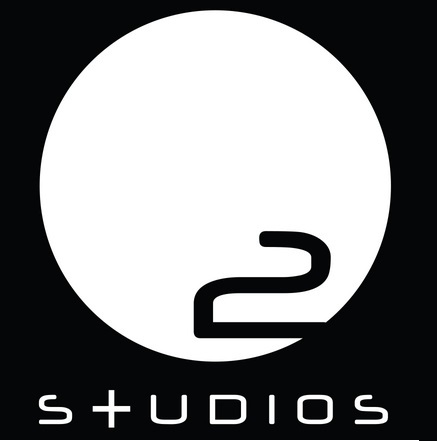 Co-founded by industry expert Etienne Khoo and dance enthusiast Meisha Luo, O2 Studios is Melbourne's premium dance and fitness hub.
After having seen Etienne choreograph on the television show So You Think You Can Dance Australia, Meisha began to regularly attend Etienne's casual dance classes. Etienne and Meisha developed the concept of O2 Studios, wishing to address the at times competing perspectives of teacher/choreographer, and student.
O2's vision is to share their passion for dance and fitness in a warm and inviting environment – an environment that encourages and nurtures the professional development of artists, a space that doesn't intimidate beginners with the proverbial "two left feet", and ultimately, a destination that inspires creativity and fun.
Showcasing an incredible line-up of Australia's finest choreographers and instructors, O2 caters for students of all fitness and training levels. Etienne and Meisha are particularly proud of, and grateful to, the team of individuals they have assembled to assist them in realizing their dream. Whether you are aiming to nurture your craft, develop your performance skills, or merely to improve your fitness, the O2 team will deliver – so what are you waiting for?
+ More