Arm Knitting Workshop | Statement Scarf | Weekday Evening Class
---
---
Description
Learn the intriguing art of arm knitting. You will create an admirable statement arm knitted scarf, using only your arms, no knitting needles, from luxurious, hand dyed 100% wool.
Known as an infinity design, as it is one continuous circle with no loose edges. Infinity is derived from the Latin phrase ad infinitum, meaning 'again and again in the same way'.
Receive specific arm knitting techniques through demonstrations and instructional explanation while connecting with other inspired arm knitting enthusiasts.
Experience the joy and gratification of being immersed in mindful creativity, hand crafting an impressive scarf you'll have the prowess to recreate.
It's effortless, absolutely everything required is provided including light refreshments and a platter during the evening classes and coffee and tea with cake during the daytime classes will await you. Delicious and gluten free friendly.
Simply arrive and let happiness happen.
Visual inspiration of the unique arm knitting technique and completed scarves is available, click here for photos.
~ Relevant Information ~
No knitting experience is required.
Wool colours will vary at each workshop, you'll have the choice of colours available upon your arrival. Arrive promptly to select desired colour.
Full payment is required to reserve your participation in the workshop.
Workshop purchases are non refundable once workshop is complete, in the event you are unable or forget to attend.
Workshop purchases are transferrable, you may offer your workshop purchase to someone else who is able on the same date and time to attend in your place.
Some workshops require a minimum number of participants to proceed. Notification of any cancellations will be sent via email.
To enquire about group discounts for 4 or more people, please contact WeTeachMe Support.
The nature of the basic arm knit stitch is that the edges will curl, this is not a defect of the wool, instruction or process. It adds a unique dimension to the handcrafted scarf.
Female and male participants are welcome, age 15 and above.
Hand wash 100% hand dyed wool, using approved wool wash in cold water and lay flat to dry.
+ More
Class Schedule
6:00pm to 8:30pm
What you will learn
Learn the intriguing art of arm knitting. Arm knit a statement scarf using only your arms, no needles!
Specific arm knitting techniques through demonstrations & hands-on instructional explanation.
A lifetime crafty skill that you can use to create your own projects, and impress your friends and family with.
What you will get
One statement scarf per person.
A skein of luxurious, hand dyed, 100% wool. Additional, neutral and stunning coloured skeins will also be available for purchase.
Detailed instructional documentation for you to keep.
A fun filled, gratifying, experience with other inspired arm knitting enthusiasts.
Light refreshments and a delicious platter for evening classes or coffee and tea with cake during daytime classes. Gluten free friendly.
The well being benefits of mindful creating and crafting.
You'll get to express your essence and enhance the day!
---
What to bring
The creative within you, we are all inherently creative.
A curious, open mind and your enthusiasm.
What to wear
Casual clothing with easy access to your arms. Remove and leave at home, bracelets, watches & rings etc.
Appropriate for
No knitting experience is required. Both female and males welcome, age 15 and above.
---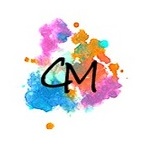 Ceri Muter is a contemporary arm knitter, designing and creating artful unique, pieces using the process of arm knitting as well as being a diverse creative maker.
Intriguingly she knits using only her arms, no needles and crochet using only her hands, no hooks. Exploring the art of arm knitting in curious forms and improvising with natural fibres, unexpected materials and repurposed findings she creates statement pieces that are expressive and original.
Influenced by slow, sensory, creative living, creative possibilities flow organically from dwelling in stillness and being attentive to moments.
A stylish collection of jewellery also evolved from her insatiable inquisitiveness and explorative process. Her jewellery reflects individual style, imparting feelings of positivity, enthusiasm, confidence and admiration.
Her work inspires connections between individual expression and design. 'Express your essence, enhance every day!'
She lives in Sydney, Australian and was born and raised in Ontario, Canada.
Ceri is pronounced as Kerry, in case you are wondering.
+ More