Get Out Of Auto - Photography Workshop (The Gap)
---
---
Description
"I have been to many photo workshops. But your explanations and examples were the best that I have seen, so thank you." Shirlee
" [We] found the workshop really helpful to learn about our cameras capabilities and we are excited to tryout our new knowledge." Ellie
Whether you are just getting started with your digital camera, or want to get out of Auto Mode, this two-hour workshop will explain just what aperture, shutter speed and ISO is, and how you can start to create more than just snap shots with your expensive piece of kit. Start creating masterpieces.
Colin Bushell is an award-winning photographer, with 35 years experience as a photographer, journalist, author and communications expert. He offers clear, concise explanations to get you more engaged with your own photography.
+ More
What you will learn
To use aperture, shutter speed and ISO.
To create more than just snap shots.
To create masterpieces.
What you will get
A fun session, guided by an award-winning, certified professional photographer.
Practical examples of how to improve photos.
---
Appropriate for
Photography enthusiasts.
---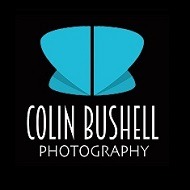 After 30 years experience in photography, journalism, communications, customer service, consumer law and broadcasting, Colin Bushell established Bigger Boat Creative Solutions (incorporating Colin Bushell Photography) in 2011. The winner of the Lord Mayor's Photographic Award in 2015, Colin spends up to three months of the year in search of photographic challenges around the world, working on assignments from as far afield as Hawaii, Italy, England, Arizona, Thailand and Germany. When back in his studio and office in The Gap, Brisbane, Colin delivers striking marketing images, corporate profiles and brand features, while working for a series of Australia-wide magazine titles. He also runs workshops and one-on-ones in photography, creative writing and feature writing; leads photography safaris around Queensland with fellow PPAQ professional Craig Stampfli, and is always on the lookout for the next big challenge.
+ More