Like weely giveaways? Like exclusive classes? Like special offers?
Then your'll love our Newsletter!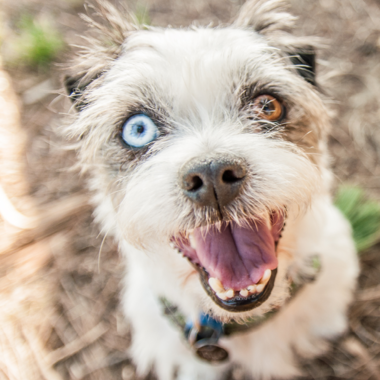 ---
5
Classes
8


Students

4
Reviews
Description
Hello, My name is Pan. A few years ago, I started visiting dog parks on weekends. Pretending to read a book, I would wait for dogs to approach me so that I could play with them. Since then, this has been my weekly adventure.
AND MY HAPPINESS.
I used to be a part-time wedding photographer and while my photos were good, I still didn't feel fulfilled. I didn't like asking people to "smile". A smile should be natural, rather than forced, especially on a wedding day. This was not my idea of true happiness, so I stopped.
These days, I'm proud to be a Pawtographer – a storyteller sharing dog tales on Instagram @The.Pawsome. My journey has begun.
I want to help you to create your amazing memory and capture amazing pictures of your little pooch.
I've been running the Instagram account @The.Pawsome since 2016 and it has grown amazingly and now has had more than 30K followers!
I'll show you exactly how I turn ordinary dog photos to extraordinary!
Please email me directly to Pan@ThePawsome.co if you have any questions about ANYTHING. (You can even ask me about the best pizza shop!!)
Talk to you soon :)
+ More
---