Advanced Weaving Workshop - Warped Threads (September)
---
---
Description
Warped Threads – come at us again, and again and again! Knotty and gnarly; soft and sultry or perhaps perfectly proportional – the choice is yours when you sign up to Warped Threads' Advanced Weaving Workshop. Courtney and Nicky are well known for their wonderfully wicked weaves – their creative process is both spontaneous and organic resulting in bespoke works worth the lengthy wait list! Join us in this highly anticipated workshop on Sunday 25th September to advance your already blooming weaving techniques! (Please note - this is an advanced weaving workshop, so some prior weaving experience is necessary).
Pricing for this workshop will vary depending on your loom requirements. They are as follows (all include yarn and information booklet to reference at home post workshop):- $255 - includes a medium frame with dimensions of 22 x 29.5cm (this is the same size frame as our previous Beginners Weaving Workshop).$310 - includes a large frame with dimensions of 29.5 x 40cm$235 - BYO loom - NB LOOM MUST BE WARPED AND READY TO GO BEFORE YOU ARRIVE!
Important Info
The Windsor Workshop is located on level 1 of 115 Chapel Street, Windsor. Windsor train station is a 4 minute walk, or jump off at Duke Street stop on Tram 78. All day parking is available behind Paint Spot, Windsor (opposite the station) for around $7/day.
Our workshops are suitable for persons 16 years or older.
You may be photographed at this event.
Terms and Conditions/ Cancellations
The Windsor Workshop reserves the right to cancel any scheduled workshop. The reasons this may occur are (a) if a workshop does not reach the minimum number of students or (b) an Artist or Workshop Facilitator falls ill. In the unfortunate circumstance of a workshop being cancelled, students will be notified at least 2 days before the commencement of the workshop and a credit note will be issued to be used at a later date. Unfortunately we are unable to offer refunds if the class is cancelled.
If you are unable to attend your workshop, please let us know within four days of your workshop and we will give you a credit note to be used at a later date, or transfers are available upon request. No credit notes will be issued for cancellations when less than four working days' notice is given.
+ More
Class Schedule
Sunday 25th September, 10:00am 1:00pm
What you will learn
Weaving techniques such as Herringbone, Loopy Rya and Hem stitching.
Basket Weave.
How to weave in shapes as well as interlocking techniques.
What you will get
Yarn and needle
Information booklet to reference at home post workshop
Food, glorious food! Have you seen our grazing table? Let's just say we not only feed your minds, but we feed your tummies too. We will nourish you with an array of fine food, designed to fuel your body ready to produce that final masterpiece!
Oh, and a glass or two of a lovely vino
Pricing for this workshop will vary depending on your loom requirements.
---
What to bring
Please bring bucket loads of enthusiasm - you will be unleashing your unfounded creativity.
What to wear
Your most comfortable weaving attire
Appropriate for
Prior weaving experience needed for this workshop. Please contact us if you are unsure
---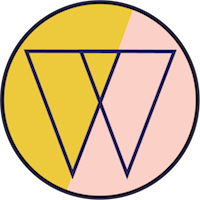 We are a creative hub for the arts / crafts / design movement providing workshops and events to inspire.
We seek out and promote local Melbourne based Artists.
We unleash the unexplored creativity in people.
We provide a social gathering for people to slow down and team up.
We create a sensory experience that will get people talking.
+ More