Like weely giveaways? Like exclusive classes? Like special offers?
Then your'll love our Newsletter!
'Empower You' Makeup, Style, Photo Shoot Workshop
---
---
Description
Update your photos and get pampered while you learn personalised makeup, hairstyling, wardrobe, posing and photography tips from our team of industry experts.
This is a private one to one 4 hour class where you will learn tips and tricks personalised specifically for YOU to show you how to look your absolute best and feel fabulous...let's face it, we all deserve a little ego boost and pamper session from time to time!
This class is for women of all ages who want to capture just how beautiful they can look in professional photos with the RIGHT hair, makeup application, styling aand posing that suits them. Also makes a great and unique luxury pampering gift idea. This workshop is also perfect for teenage girls as a confidence building exercise.
There is also the option to bring a friend or family member for an extended 6 hour class where you will BOTH get the full personalised treatment and photo shoot - tickets $225 each (SAVE $25 each).
What you will learn:
Which specific makeup products and colours suit your complexion, age and skin type and see 3 different makeup styles (that suit you) demonstrated on yourself.
See 3 different hairstyles that suit specifically you and will work for your hair type!
See 3 'looks' (outfit styles) that suit you and your body shape for different occasions (casual, lifestyle, business, dressy, sporty).
How to apply lashes on yourself.
What is your 'best' side in photos and do you even have a 'best' side?
How to pose in front of the camera in all situations - discover which poses will make you look slimmer, bigger, more curvy, more muscular in photos.
How to feel more confident, empowered and beautiful in front of the camera.
Simple hair and makeup tips you can use at home every day to always look your best.
What you take home:
Personalised face chart showing the colours and makeup products that specifically suit you
Makeup manual with beauty tips, notes on products that suit you and how to apply them.
A full sized Bodyography lipstick in the colour that best suits you, as recommended by your professional makeup artist (Value $30).
Your favourite photo from your photo shoot as a high resolution digital image (retouched to your specifications) including copyright to use on all of your social media platforms
and to give to loved ones. (Value $175).
Lashes from your shoot to take home (Value $25).
Free VIP Empowering Real Women Network membership to receive empowering tips, inspiring articles and lots more (coming soon).
A $150 Blush Creative Gift Certificate to come in again at a later date for a photo shoot with your partner, family or kids (or to update your own photos again). (Value $150)
Other inclusions:
A four hour glamourous and pampering makeup, style and photo shoot experience with 3 different looks, outfits, hairstyles, photo shoots (Value $150).
Glass of bubbly, Nespresso Coffee, tea or herbal tea on arrival.
Pre workshop phone consultation.
Wardrobe / Style consultation at your photo shoot.
Instant viewing of images with no obligation to purchase beyond the one high res digital image included in the workshop.
$50 credit towards any further image purchase.
$25 from your booking fee will be donated to a charity that empowers women.
Plus - get a FREE 24 piece professional makeup brush set and brush roll worth $250) if you buy any 3 makeup products.
+ More
What you will learn
Personalised makeup, hairstyling, styling, wardrobe, posing, photo tips and tricks to suit YOU and your specific colourings, hair, body type and shape.
See up to 3 different hairstyles, looks, makeup styles, outfits (that suit YOU) demonstrated on YOU!
Learn how to pose in front of the camera in a way that is most flattering to YOU!
What you will get
A four hour glamourous and pampering photo shoot (Value $150)
Your favourite photo from your photo shoot as a high res digital image including retouching and copyright (Value $175).
Lashes from your shoot to take home (Value $25)
---
What to bring
A range of different clothes, shoes and accessories (at least 5 options). At the start of your class you will receive a wardrobe consultation & our stylist will help you choose the 3 best looks to wear for your photo shoot. We will discuss this with you in detail prior to your class
What to wear
Please arrive with clean, dry hair and preferably no makeup on....we dont mind what you wear when you arrive, just make sure you bring your 5 outfit options
Appropriate for
For women of all ages.....also perfect for teenage girls as a confidence builder. No prerequisites.
---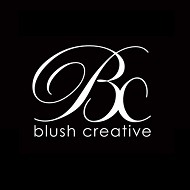 Blush Creative (formerly Blush Photography) was established in February 2000 and we have photographed 31,000+ clients to date. Blush Creative is a high end collaborative hub and training centre in the Como Centre, South Yarra. We are a mecca for Beauty, Fashion, Art, Makeup, Jewellery, Photography and all things creative. We're also a professional photography studio offering a full range of photographic services including: empowering glamour photo shoots for women, corporate headshots, personal/business branding imagery for business owners, portfolios for models, actors, extras, performers, portraits for individuals, couples and families, online dating profile photography, plus commercial, editorial and fashion photography.
In the last 17 years we've had the pleasure of meeting and photographing more than 20,000 women....they are mums, grandmas, daughters, sisters, businesswomen, musicians and housewives from all walks of life. At Blush Creative we are passionate about what we do...we believe that every woman deserves to feel gorgeous and empowered. Beauty is not just on the outside but also comes from within. It is about loving yourself, wholeheartedly…embracing your unique kind of beautiful...you are enough! Most women don't have much time for pampering themselves and let's face it we could all do with a bit of an ego boost!!
An Empower You Makeup, Style and Photo Shoot session at Blush Creative is an incredibly empowering experience and a real confidence booster for women of all ages. Our professional team of Melbourne's best makeup artists, hair stylists and photographers will make you look and feel amazing. They love to create looks that specifically suit YOU and your colourings, skin type, body shape, age (and even your personality!). The tips and tricks you learn during the Empower You workshop you can use every day. We look forward to showing you just how beautiful you can look with the right tools, guidance, posing, lighting and expert advice....
+ More
---
Cancellation & Refund Policy
Workshop fee is non refundable but may be transferred to a friend of family member to use.
Fully transferable.
+ More
Terms & Conditions
Workshop is available at the Blush Creative studios in South Yarra, Victoria only, please see the class description for full details of inclusions.
Workshops are available on Fridays and Saturdays or may also be available on other days by special arrangement for 2 or more people.
Blush Creative is open Tuesday - Saturday (closed Sundays and Mondays). Workshop bookings are not available Sundays or Mondays.
Not redeemable for cash or valid with any other offer.
If you need to reschedule your class date/time we require a MINIMUM of 72 hours advance notice. There will be no additional fee to reschedule to a new date/time provided 72 hours notice is given. (rescheduled appointment date/time must be no more than 6 months from the date of purchase).
Gift Vouchers are valid for 6 months from the date of purchase.
$250 Workshop ticket is for one person for a one-to-one personalised class. If you would like to bring a friend or family member please select the 'Bring a Friend & SAVE' ticket option at the time of purchase. Both of you will save $25 each and you will both receive the full personalised treatment in an extended 6 hour class. If you have already booked and paid for an individual class and decide later that you would like to bring a friend along please contact Blush Creative info@blush.com.au to arrange this with as much advance notice as possible.
Workshop is suitable for women of all ages - please note that under 18's must be accompanied by a parent or guardian for the duration of the workshop.
Additional makeup products and digital images from your class will be available for purchase on the day of your class without obligation.
+ More
---