Complete Backyard Beekeeper (3 days)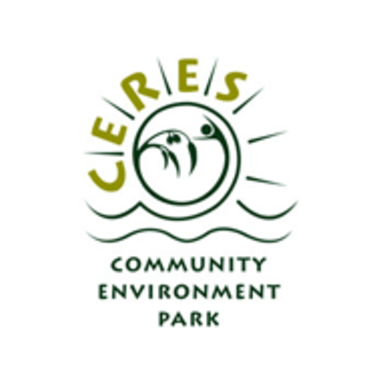 ---
---
Description
Did you buy a flow hive or have you already started in beekeeping but want to know more? Maybe you are just looking to learn more about how to manage a beehive as part of your permaculture setup? This course provides you with all the skills and experience required to safely and effectively manipulate a bee hive and carrying out general management practices.
It is recommended for people who have already completed an introduction to backyard beekeeping course but this is not compulsory. The course is delivered using both indoor and outdoor instruction and is suitable for participants aged from 14 years onwards.
In addition to providing you with a broad understanding of the history and biology of a colony of European honey bees, at the end of the course participants will be able to;
Identify bee life cycles
Understand a bee colony
Understand the terminology used in the beekeeping industry
Identify beehive component parts
Manage bee colonies for survival and productivity
Inspect and manipulate a bee hive
The course runs over 3 weeks, a total of three days delivered on consecutive Saturdays from 10.00am to 3.00pm. Each week we spend time at the hives so you get the most practical hands on experience. In addition to the hands on component at the beehives, the course also has a significant proportion of class time with plenty of time for questions and answers.
Course content:
Protective clothing and occupational health and safety
Hive components and assembly
Bee biology and seasonal management
Honey flora
Legislation
Diseases and pests of bees
Extracting honey
Inspecting hive for disease
Honey marketing, food safety and record keeping
Purchasing hives
Other products from the hive
Optional purchase: The Australian Beekeeping Manual by Robert Owen $45
CERES members and concession holders are entitled to a 10% discount. Enter "ceresmember" under the promotion and gifts code field.
*Please note that the CERES member or concession discount does not apply to "Bring-A-Friend" tickets which are already discounted
Trainer Bio: Benedict Hughes – The Practical Beekeeper
Benedict is a well-known registered Beekeeper; as The Practical Beekeeper he collects swarms, manages hives, extracts honey, teaches and loves bees.
Benedict is a member of the Beekeeper State Quarantine Response Team with the Victorian Government (emergency beekeeper), is the resident Beekeeper at Ceres in Brunswick and is approved by the City of Darebin to keep bees in Darebin Parklands and Bundoora Park.
Benedict regularly runs school incursions about bees and beekeeping. Benedict also delivers adult educational courses at Melbourne Polytechnic and CERES (Centre for Education and Research in Environmental Strategies), Melbourne's award-winning, not for profit sustainability centre.
You can find him on Facebook and Instagram as The Practical Beekeeper
For Information on our cancellation policy please click here
+ More
Class Schedule
This workshop runs from 10:00 AM to 3.00 PM on Saturday October 7th, 14th and 21st
What you will learn
How to successfully get started in Beekeeping
Manage bee colonies for survival and productivity
Gain confidence to inspect your hive and identify diseases and pests of bees
What you will get
Full set of course notes provided
The opportunity to meet other new beekeepers
A greater appreciation for the amazing honey bee
---
What to bring
Notepad
Writing materials
What to wear
Long sleeves and pants, wide brimmed hat, washing up gloves
Appropriate for
Those who have an interest in a comprehensive and seasonal course
---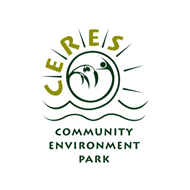 CERES - Centre for Education and Research in Environmental Strategies, is an award winning, not-for-profit, sustainability centre located on 4.5 hectares on the Merri Creek in East Brunswick, Melbourne.
It is also a thriving community, an urban farm, Australia's largest deliverer of environmental education, an event and conference venue and a place rich with social and cultural diversity. CERES is recognised as an international leader in community and environmental practice.
Built on a decommissioned rubbish tip that was once a bluestone quarry, today CERES is a vibrant eco-oasis. 350,000 people visit CERES each year. Many more engage with us through our Sustainable Schools program which takes sustainable education into schools across the state.
CERES' green technology displays, buildings, education and training programs and social enterprises (CERES' Organic Market, Café, Permaculture Nursery and Fair Food organics delivery) demonstrate food security, sustainable agriculture, energy efficiencies, renewables and water conservation in action.
CERES is a model for a future with sustainability, innovation and connectedness at its heart.
Come, be welcome, you never know what you will find on our rambling paths.
+ More