Native Backyard Habitat Construction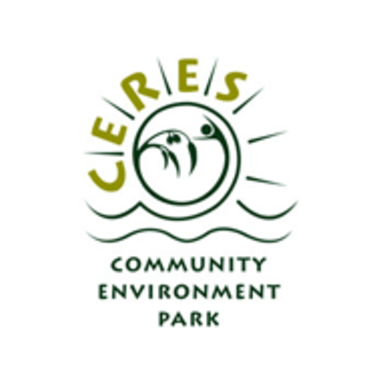 ---
---
Description
Biodiversity may be the single most important issue of today. Without biodiversity providing services for ecosystems and us 'humans' the continual degradation of land and our general well – being will continue. The more obvious services are water filtration, composting, shade, pollination and predation of nasty bugs. However, that's just scratching the surface. Although, one may think that reserves and national parks provide enough habitat, most of the biodiversity in Melbourne is found on private property. As a result, providing habitat for animal biota in your backyard will allow healthy populations to survive. Often these habitats might only be on a smaller scale, but when connected (corridors) with neighbouring properties they provide large areas for birds and other animals to play in. Within this work shop, you will learn about biodiversity through the following activities:
• An interactive presentation: outlining biodiversity examples and ecosystem services
• A walk around the Merri Creek: identifying habitat features
• Construction of habitats: Learn how to construct habitats in your own backyard for bees, frogs, insects and lizards. During the construction, you will learn how to make insect motels, frog ponds, insect habitats and lizard lounges
• Reconvene to discuss ideas on how you can spread the word about biodiversity
CERES members and concession holders are entitled to a 10% discount. Enter "ceresmember" under the promotion and gifts code field.
*Please note that the CERES member or concession discount does not apply to "Bring-A-Friend" tickets which are already discounted
Trainer Bio:
Michael Smith is a trained ecologist who currently works in bush regeneration, wildlife monitoring and habitat engineering. He has also worked as a research assistant at a university on such subjects as biocontrol and plant growth. His passions are community involvement and teaching the importance of biodiversity.
For Information on our cancellation policy please click here
+ More
Class Schedule
This workshop will run from 10AM - 4PM
What you will learn
Biodiversity
Building techniques
Identify habitat features
What you will get
Skills to embark on your own project
Chance to build/practice on a real project
---
What to bring
Sturdy, enclosed footwear
Rain jacket/hat/sunscreen depending on weather
Water bottle
Optional to bring: Gloves, gardening mask, hand trowel, binoculars, camera
What to wear
Casual, clothes you don't mind getting dirty
---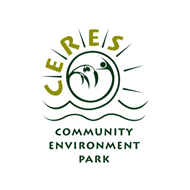 CERES - Centre for Education and Research in Environmental Strategies, is an award winning, not-for-profit, sustainability centre located on 4.5 hectares on the Merri Creek in East Brunswick, Melbourne.
It is also a thriving community, an urban farm, Australia's largest deliverer of environmental education, an event and conference venue and a place rich with social and cultural diversity. CERES is recognised as an international leader in community and environmental practice.
Built on a decommissioned rubbish tip that was once a bluestone quarry, today CERES is a vibrant eco-oasis. 350,000 people visit CERES each year. Many more engage with us through our Sustainable Schools program which takes sustainable education into schools across the state.
CERES' green technology displays, buildings, education and training programs and social enterprises (CERES' Organic Market, Café, Permaculture Nursery and Fair Food organics delivery) demonstrate food security, sustainable agriculture, energy efficiencies, renewables and water conservation in action.
CERES is a model for a future with sustainability, innovation and connectedness at its heart.
Come, be welcome, you never know what you will find on our rambling paths.
+ More