Description
Our UAV aerial survey course is designed to give UAV operators an understanding of the basic principles of aerial survey and photogrammetry. It is a thoroughly comprehensive course covering everything you need to know to get started in remote sensing and delivering quality data. At the completion of three days of training we also include a month of phone and email support. This course is provided by Erron Gardner, owner of Aerial Acquisitions. You can see more information about Erron on our Advisory Panel page.
​The course includes one day of instruction, one day of practical application, and one day of analysis training. You will learn:
Remote Sensing Basic Principles​
Soft Copy Photogrammetry
Digital camera basics
Digital Photography Basics
Geometry of an aerial photograph
Geometric distortions from platform and sensor
UAV survey design and Basics Principles
+ More
Class Schedule
Duration 3 days
What you will learn
Remote Sensing Basic Principles​
Soft Copy Photogrammetry
Digital camera basics
What you will get
Our instructors are CASA certified pilots with a variety of experience in industry.
Certificate of Completion will be issued to successful candidates.
---
What to bring
You will need to have a smart phone and/or compatible tablet to undertake the course.
You will need to have a suitable drone. If you do not have a drone please contact us and we can supply one.
Appropriate for
It is suitable for people wanting to move into the commercial space in any of the fields of drone technology, or people who just want to get into the wonder of flying drones.
---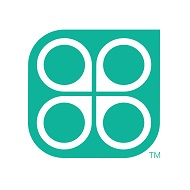 Our vision is to be a place where experts in drone technology and the industrial applications of drones can share their knowledge and skills with the world. PricewaterhouseCoopers LLP has estimated the global market for drone technology could be worth as much as US$127 billion by 2020.
We help individuals and organisations understand the revolutionary benefits of drone technology, and gain the skills to implement drone technology in their workplaces.
+ More