First Person View Drone Flying Experience!!
---
---
Description
This is our corporate group event and it's an amazing experience. You will see first hand the revolutionary possibilities of drone technology and get to experience the incredible sensation of First Person View flying.
+ More
Class Schedule
This class is our corporate events class. Please contact us to arrange a suitable time and place. Phone 1800 515 368 or email courses@dronetechinstitute.com You can book from this site.
What you will learn
Fly a drone using First Person View
Understand safety requirements
Understand the revolutionary capabilities of drone technology
What you will get
A great experience and a new understanding of the possibilities of drone technology
---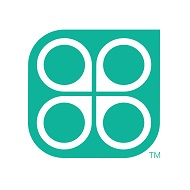 Our vision is to be a place where experts in drone technology and the industrial applications of drones can share their knowledge and skills with the world. PricewaterhouseCoopers LLP has estimated the global market for drone technology could be worth as much as US$127 billion by 2020.
We help individuals and organisations understand the revolutionary benefits of drone technology, and gain the skills to implement drone technology in their workplaces.
+ More