Native Garden Design for Your Property
---
---
Description
My name is Michael Smith. I am a true lover of biodiversity and all the benefits of a happy and healthy ecosystem! I am an ecologist working in bush regeneration, wildlife monitoring, habitat engineering and environmental education. Previous to this, I worked as a research technician on subjects such as biocontrol and plant growth. Additionally, I write environmental articles for the Upper Yarra Mail and run my own native landscaping company (Ecological Landscaping). My passions are community involvement, interacting with people and teaching the importance of biodiversity.
In this workshop, you will learn how to design a garden to replicate the different forest layers in nature (canopy, shrub, groundcovers, compost). All layers are critical to the health of a functioning forest. Each layer is exploited by different animals. When a layer is missing, certain animal-plant relationships cannot exist. As a result, the services which these relationships provide (pollination, seed dispersal etc.) are also not available which compromises the health of a forest.
Understanding forest layering will heighten your chances of attracting native animals to your property.
Consequently, you will have colourful insects, lizards, birds and perhaps mammals to enjoy in your backyard with friends and family. You will also attract predatory insects to help control annoying insects such as mosquitos and aphids.
We will begin by walking around a forest to observe how nature exhibits layering. I will then show you engineered garden scapes I have created myself modelled on forest layering. With your learned knowledge, we will then make a native area together. Lastly, we will sit down and plan a native garden for your own backyard. Whether your backyard is tiny or as large as a farm, this workshop will be applicable.
+ More
Class Schedule
Duration: 4 Hours
What you will learn
Learn about native garden design
Understand the benefits of animal and plant relationships
Design a garden that replicates the different forest layers in nature
What you will get
An open forum to discuss your gardening questions
Tea and muffins
A planting guide for your backyard
Applied experience in planting a native plot
Ready made compost and a plant to trial in your home garden
A walk around our beautiful bush environment showcasing forest layers, indigenous plants, natural compost and native wildlife. The Dunmoochin area is prized for rare plants and wild flower displays.
---
What to bring
Just your enthusiasm!
Gloves
What to wear
Casual (Warning: It might get messy)
---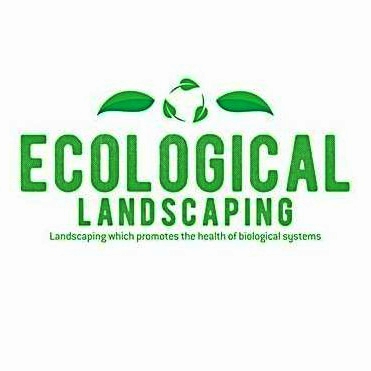 Ecological Landscaping is a landscaping company which works with soil management, biocontrol and garden design to help create ecological balance and sustainability on the properties of our customers.
The roles our company can perform include:
- Facilitating healthy soil by adding organic carbon sources and natural macro/micro nutrients and minerals. We can either provide the nutrients from our nutrient bays or create bays for our customers to set up their own vermicomposting, weed teas and compost.
- Provide vegetable beds with easy access made from recycled timber and/or untreated sustainable material.
- Native gardens with a range of different plants to attract insects, lizards and birds to keep the native ecosystem in check and healthy.
- Water harvesting tanks which capture water to disperse around gardens and allow you to soak weeds in, dilute harsh nutrients and wash equipment.
- Wetland areas including ponds and larger insect and frog habitats. These areas complimented with riparian planting provide suitable habitats for frogs, birds, and insects. Not only do these animals bring joy to a wetland through their vocal cords but they also serve as biocontrol agents as they feast on many pest insects
- Design a planting schedule to make sure your garden has vegetables all year round and so native gardens need little weeding and attract beautiful wildlife.
- Weed management plans to help your garden get back to a sustainable and healthy state.
- Restore native areas to out-compete weeds and provide protection for threatened plant species with materials such as cages and fences.
+ More