3-Day Byron Bay Surf Lesson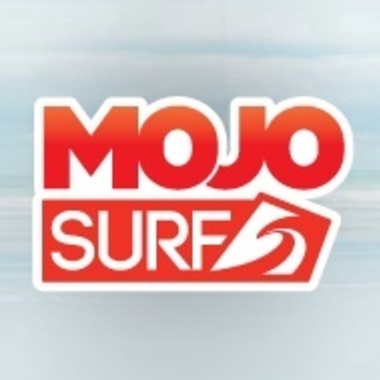 ---
---
Description
Mojosurf run the ultimate surf school in Byron Bay. Join our surf lesson, we'll take you to the best beaches with perfect learning waves and will have you riding in no time. We'll even get you back for happy hour!
What's a surf lesson with the Mojosurf Byron Bay surf school? Good question!
We'll pick you up from your accommodation of choice in Byron Bay and whisk you away to where the waves are best for learning to surf! Depending on the conditions, we can pick from half a dozen beaches just south of Byron Bay to ensure you get the best possible learn to surf experience.
Once we get there, we'll get you suited up with a surfboard and a wetsuit if needed. After a quick stretch and beach lesson, we'll hit the water for some Mojosurf surf school action! Our professional and fun surf instructors will get you up and riding waves in no time.
It only takes one wave to change your life! Join us and get ready for an experience of a lifetime!
INCLUSIONS:
Lessons- One 3- 4 hour surf adventure (including travel, safety, lesson, warm up and time in water) per day
Equipment- surfboards and wetsuits provided
Travel- We'll pick you up
Please note, group lessons cannot accommodate children aged 14 years and under. Please contact us directly and we can discuss alternative options for your kids.
+ More
What you will learn
Learn about ocean awareness, wave breaks, ocean conditions, safety in and out of the water
Wave etiquette, paddling, push up and pop up techniques, as well as riding waves and balancing
A complete learning experience!
What you will get
Expert tuition from an expert coach!
Equipment- surfboards and wetsuits provided
---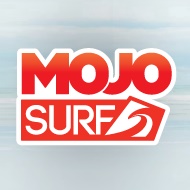 TWO AUSSIE MATES Nat and Dan were born and bred surfing on Australia's East Coast. They met in the surf and shared the same dream to give up their day jobs and enjoy a life of fun, surfing, adventure, travel and meeting new people.
In 1998 the guys turned their dream into a reality with the creation of the guided Mojosurf adventure cruising the coast between Sydney and Byron Bay. Life could not be any better, meeting new people, surfing every day, teaching surfing, travelling to the best surf spots, eating great food, having fun nonstop day and night, and living the dream!
Word spread that the best way to learn surfing and experience the surfer's lifestyle was to catch a ride with Mojosurf and let the good times roll.
Mojosurf's strong belief that everybody should experience surfing, the lifestyle and the culture in a fun and safe way has seen them grow into one of the world's leading surf tuition, travel and adventure groups.
Mojosurf now operates surf schools, guided surf adventures and surf camps in awesome surf locations like Australia's East Coast between Sydney and Byron Bay; Raglan in New Zealand; and Bali and beyond.
We invite you to come live the dream with Mojosurf, we'll induct you into the surfing lifestyle and culture, and welcome you into the Mojo family.
+ More