Like weely giveaways? Like exclusive classes? Like special offers?
Then your'll love our Newsletter!
Queen Rearing Workshop with Bee Scientifics
---
---
Description
All you need to know about Queen Bee rearing and more than you'll remember!
Raising your own queens is one of the most rewarding endeavours in beekeeping and it's easy to do. This class takes a science based approach to queen rearing. We train beekeepers to understand and work with bee's natural tendencies to successfully raise queens in any size operation.
Held at Darebin Parklands in Alphington over three consecutive days this course is hosted by Benedict Hughes (The Practical Beekeeper) and delivered by Jody Gerdts from Bee Scientifics.
Course Dates
November 23, 24th and 25th - Darebin Parklands
WHO SHOULD TAKE THIS WORKSHOP
This workshop is geared toward experienced hobby and backyard beekeepers who want to learn about re-queening and be empowered to raise their own queens for splits or to re-queen old or failing queens.

TOPICS COVERED
Optimum conditions for queen rearing
Honey bee biology
Breeder selection
Locally adapted stock
Grafting
Raising cells
Mating virgins
Requeening with cells
Jody Gerdts, Bee Scientifics
Jody Gerdts is the principal researcher and educator at Bee Scientifics. She is a fourth generation beekeeper and holds a Bachelors of Arts in Environmental Education and Master's degree in Environmental Science. She has previously worked closely with Dr. Marla Spivak at the University of Minnesota as a laboratory technician and developer of beekeeper education and training programs. Jody seeks to enhance Australian honey bee stocks and build beekeeper capacity through science based honey bee breeding, education and training.
She works with commercial (migratory) beekeepers within their operations, maintains a breeding program, and offers classes, workshops and field days for beekeepers.
Her aim is to provide long-term solutions to honey bee health threats through conducting and translating research into best management practices. In short, to enhance Australian honey bee stocks and build beekeeper capacity through science based honey bee breeding, education and training
Benedict Hughes, The Practical Beekeeper
Benedict Hughes is a registered Beekeeper. As The Practical Beekeeper he collects swarms, manages hives, extracts honey, teaches and loves bees. Benedict is a member of the Beekeeper State Quarantine Response Team with the Victorian Government (emergency beekeeper), is the resident Beekeeper at Ceres in Brunswick and is approved by the City of Darebin to keep bees in Darebin Parklands and Bundoora Park. Benedict regularly runs sessions about bees and about backyard beekeeping for kids and adults.
+ More
What you will learn
The optimum conditions for queen bee rearing.
The tools, systems and timeline required to succesfully rear your own queen bees.
How to breed queens that are hygenic, productive and gentle.
What you will get
At the end of this three day workshop you'll have all the skills to raise your own queen bees no matter the size of your apiary.
---
What to bring
Comfortable long sleave shirt and closed footwear as we are working in the apiary
tea and coffee and snacks provided but please bring lunch
your own clean bee suit, without wax, honey or propolis (we have some veils available if you want to borrow them)
What to wear
Don't forget we are in the outdoors so bring some sturdy boots
Appropriate for
The course is perfect for both sideline or professional beekeepers looking to expand their knowledge and take their skills to the next level.
---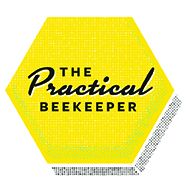 A well-known registered Beekeeper, Benedict is "The Practical Beekeeper". Benedict collects swarms, manages beehives and delivers educational courses
Benedict is a full time beekeeper specializing in Urban beekeeping and he manages a number of hives in Melbourne's northern suburbs.
Benedict has a background and passion for permaculture, sustainability, horticulture and landscape architecture and is passionate about sharing ways to live a more sustainable lifestyle.
+ More
---
Terms & Conditions
Disclaimer: Beekeeping material & information published and/or presented in any of our training courses or workshops, leaflets or on The Practical Beekeeper website is produced in good faith & for general information and The Practical Beekeeper or its proprietors will not be liable for any loss suffered by any person for action taken on the basis of such information.


+ More
---