Concord Intermediate Rock n Roll Class
---
Next Available: Wed, 28 Mar 8:00PM
---
Description
Welcome to the world of Rock n Roll dancing at our Concord venue You will learn, laugh and interact, and leave the class feeling fulfilled and looking forward to the next class.
This class is based on the next level of dancing after beginners, so a prerequisite of a 6 week beginners course is definitely recommened. You will learn and expand your knowledge of the next level of moves, technique and styling.
You will also learn to lead and follow with a partner, and learn some easy technique and footwork variations as well as having fun learning some cool moves.
+ More
Class Schedule
Class duration: 50 minutes.
What you will learn
Gain confidence on the dance floor.
Learn to lead or dance with a partner (but not required).
Perfect the basic steps to popular rocking tunes.
What you will get
Expert tuition from an experienced teacher
Mastery over Rock n Roll dancing techniques
---
What to bring
Water bottle and flat comfortable shoes
Your curiosity, enthusiasm and love for dance!
What to wear
Clothing and shoes suitable for dancing.
Appropriate for
Intermediate Level
---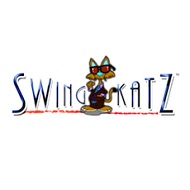 The Sydney Swing Katz troupe was established in 2000 and is comprised of many talented, vibrant, young and enthusiastic dancers from Sydney, Australia. They have performed alongside some great musicians and artists such as The Beach Boys, John & James Morrison, The Bloody Beetroots, Lanie Lane, Belles Will Ring, United Dance Works (UDW), Ignatius Jones, Rhonda Burchmore, The Velvet Set & Monica Trapaga just to name a few. They also have earned the respect of their peers in the world of dancing through many years of competing and teaching.
Have fun learning how to dance Swing, Lindy Hop, Rock n Roll or Latin. We can help you no matter whether you want to social dance, get fit, compete or perform. No partner necessary.
Private lessons also are available on request, either at our studio or 'on the road' at a location convenient for you.
+ More