Darkroom Printing Basics Workshop
---
Next Available: Sat, 07 Apr 11:00AM
---
Description
The perfect followon from the FIlm Photography & Developing Workshop.
For some it's once in a lifetime, for others the start of a lifelong passion. One thing's for sure you will never forget your first time in a darkroom, the intensity of the process. The red glow of the safe light as you position your paper and adjust the focus.
A few seconds of light. Sliding the paper into developer and gently rocking the bath. Watching the first blacks creep in followed by shades of grey. Into the stop bath, fixer then rinse. Blinking in the daylight as you step back into the real world. The romance of printing your own black and white photographs will stay with you forever.
+ More
Class Schedule
11:00 AM to 3:00 PM
What you will learn
Learn how to make beautiful one of a kind pieces of photographic art by hand.
Learn the value of print and create imagery that is both hand made and deliberate.
Gain the confidence to print in the darkroom so you can further your learning as a member of The Fox Darkroom.
What you will get
All equipment, paper and chemicals supplied
Tea, coffee and snacks provided on arrival and throughout the day.
One-on-one guidance from a professional photographer.
Access to a warm and inspiring learning environment. We believe everybody is capable of creating beautiful photographs, we will help you achieve this!
Walk away with your first hand printed 8x10 print. We will even frame it for you so you can gift it to a loved one or keep it all to yourself!
---
What to bring
Your interest to learn!
At least one batch of developed black and white negatives
Appropriate for
creatives, photography enthusiasts, those who like to make art by hand and are seeking a truly unique experience with likeminded folk
---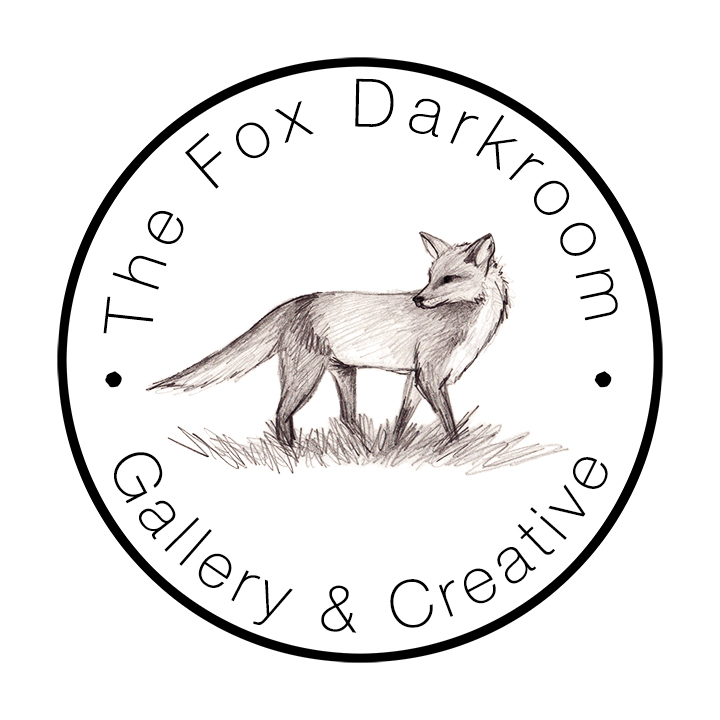 The Fox Darkroom is a photographic art studio like no other, located in inner city Melbourne we specialise in black & white film photography and darkroom printing workshops. We also offer darkroom hire to the public and a membership option to a passionate group of enthusiasts keen on keeping the art of film photography alive.
Located in the newly restored Young Husband Building at No. 10 Elizabeth St, Kensington, The Fox Darkroom offers workshops, darkroom for hire, great coffee and retro inspiration in the heart of Melbourne.
Share your passion for photography in this vintage urban environment offering all you need to produce stunning black and white images. Introductory workshops and darkroom hire (all inclusive) with excellent member discounts available.
There are workshops running most Saturdays – Photography & Developing Basics, a photo tour with a difference. Learn the magic of film photography on a beautiful vintage camera and tour of Kensington's hidden places and alleyways, afterwards return to our studio and hand develop your first batch of negatives. The second is Darkroom Printing Basics, which takes you into the darkroom to hand print your black and whites.
+ More
---
Terms & Conditions
Terms and conditions
The Fox Darkroom provides goods and services to you subject to the following conditions. If you purchase from our online store (www.thefoxdarkroom.com.au.au) or visit out premises at (10 Elizabeth St, Kensington) you accept these conditions. Please read them carefully.
Workshop Enrolment
All workshops must be paid for in full (prior to the workshop commencement date) to secure your place. Places are subject to availability.
Transfers/Refunds
Refunds cannot be given when notice is given less than 1 week before the workshop date.
Transfers (between people or a workshop date) can be made if notice is given no less than 1 week before the workshop date.
Copyright
The Fox Darkroom website and information contained within it can be used for your own personal use and must not be used for any commercial reason.
Darkroom hire
Access depends on availability. Bookings must be made in advance.
Health and Safety
The Fox Darkroom is not responsible for the archival quality or outcome of film processing or printing made in this facility. You also acknowledge that the darkroom is hired out as a shared facility and it is your responsibility to be aware and courteous of other people's needs and safety and to take care of your belongings at all times. The Fox Darkroom has no liability for personal belongings of darkroom members.
While we take all care to ensure your safety, in agreeing to these terms and conditions you agree to understand and be liable for the health and safety risks of the darkroom. It is your responsibility to take the appropriate health and safety precautions. Your health and safety is not the responsibility of The Fox Darkroom.
+ More
---