Sourdough Beginners Workshop - Demonstration
---
Book Now (http://weteachme.com/l/UxJYP24r)
---
Description
This class will involve a demonstration of the art of sourdough bread making from beginning to end; from mixing to baking it in the oven, with Mardi from the Wholefood Kitchen. We will talk in detail about the process and show all the different stages of the dough so participants can have a close look, touch, smell of the doughs. We supply light refreshments and offer a special gourmet bread tasting platter. The participants will take home a booklet with recipes and extensive notes on sourdough bread making, as well as the option to purchase a 6 year old starter, to kick start their sourdough baking journey.
+ More
What you will learn
Theory behind making sourdough bread
How to prepare oven at home to bake amazing bread (critical skill)
Essentials in making and caring for your own "Sourdough Starter"
What you will get
Comprehensive notes on sourdough making
Recipe booklet
---
What to bring
Note book and pens. iPad etc welcomed
Bring your camera if you want to document your growth!
What to wear
Casual clothing with closed in shoes preferred.
Appropriate for
Anyone wanting to learn and age old craft, age isn't a limit.
---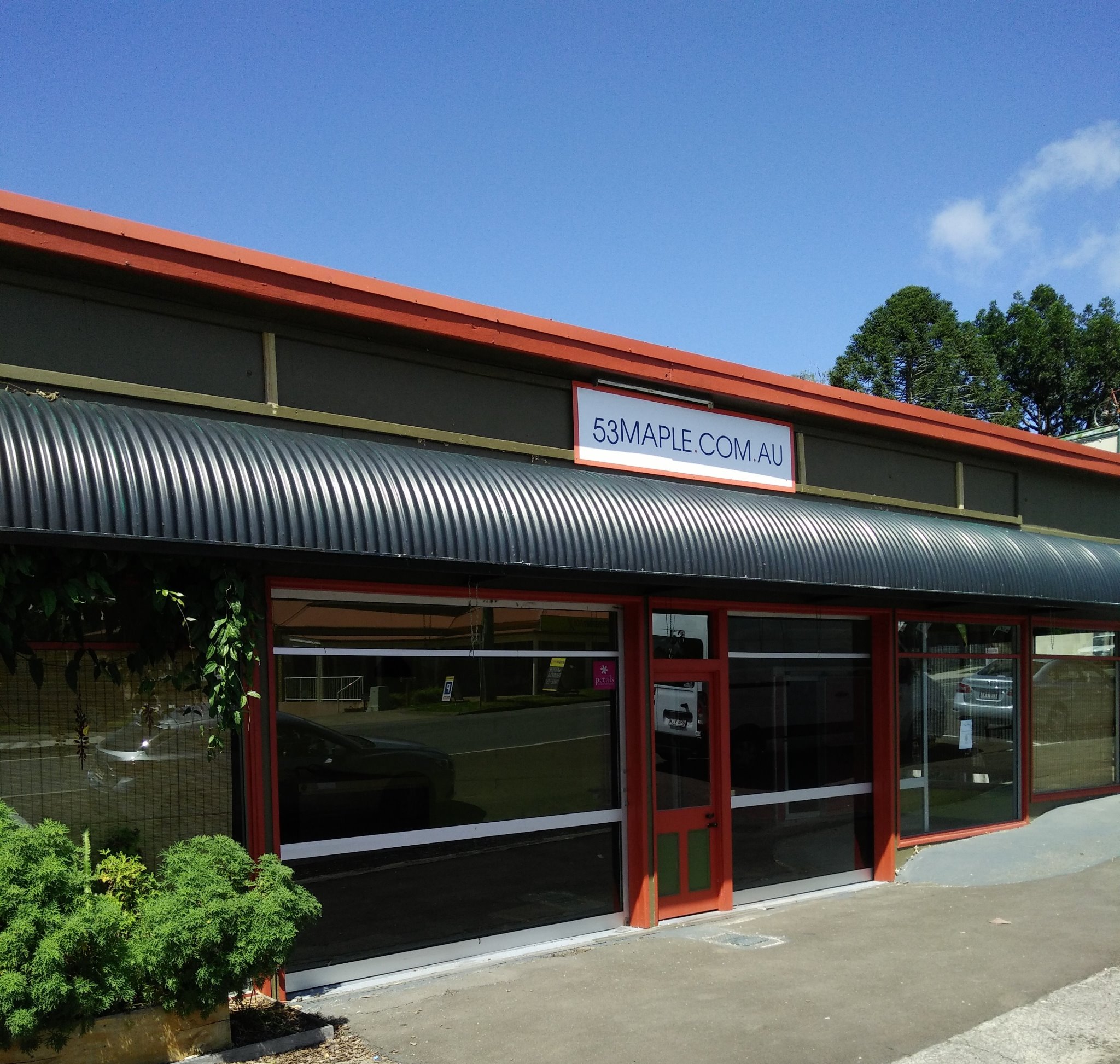 53Maple is a further step towards educating people with life skills that benefit the greater good, we support sharing of skills and knowledge to preserve people's learning. The WeTeachMe platform is an example of educating and sharing which supports the wider community in general.
The space we use became available when a building in main street Maleny became vacant after the resident Florist moved to new premises. After some discussion it was decided there is a need to share the space to advance knowledge in unique skill sets which can be quickly learnt an passed on by example and experience. Examples of workshops and classes to be run are photography, organic cooking, painting, sign writing, cake baking, etc.
IMPORTANT INFORMATION
We understand sometimes things change, cancellations will be accepted up to a week prior. As our International model is being flown in from interstate cancellations later than a week prior can be accepted as payment on a future class of your choice. Photography classes will be run on weekends roughly every two weeks with different themes.
Accommodation
Maleny is situated on the Sunshine Coast Hinterlands, a truly beautiful area less than 100km North of Brisbane. Many people coming for classes will find it convenient to book local accommodation which will be posted on www.53Maleny.com.au. We don't specifically endorse private companies or individuals, however offer this as a service to make the whole experience one of positivity and learning, having good rest we feel will contribute to your enjoyment.
+ More
---
Cancellation & Refund Policy
We understand sometimes things change, cancellations will be accepted up to a week prior.
+ More
Terms & Conditions
We understand sometimes things change, cancellations will be accepted up to a week prior.
+ More
---