Description
Much has been said lately about the STEM Subjects, that is, Science, Technology, Engineering and Maths. It is said that these subjects will be necessary for 75% of the future work force which means that if you want to safeguard your future, these subjects should be taken into consideration. AND, if you want financial security, you will need to be highly proficient in these topics.
Don't take school days lightly. They are the foundation for a happy and profitable future.
We can assist you to gain high marks in your H.S.C. with Physics, Chemistry and/or Biology. It is no longer O.K. to just pass your H.S.C. In these days of high competition, you need to have prepared hard and long to obtain the best pass you can.
In fact, why not start early? We can start preparing your children from first class onwards. It makes it a lot easier for them when they reach High School.
At ATOP EDUCATION we like to take the pressure off High Schoolers and aim to not only teach these worthwhile subjects but to help them attain good study habits which will stay with them all of their lives.
We cover Physics, Chemistry and Biology and for primary school students include learning materials from Singapore, which have a first class reputation in these subjects. Of course, at the same time we follow the Australian curriculum. This ensures excellent exam results in these subjects.
+ More
Class Schedule
Weekly ongoing classes
What you will learn
Get help to gain high marks in your H.S.C. with Physics, Chemistry and/or Biology.
What you will get
Small class size to ensure individual attention
Tuition under well trained subject matter specialists
---
What to wear
Casual, comfortable clothing
Appropriate for
Kids in Years 11 and 12
---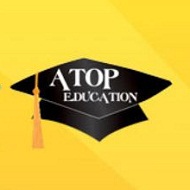 Look no further. Our thirty years experience in this field provides the answer. We cover English and Maths from pre-schoolers to adults and at every stage we aim to help every student achieve optimisation of their performance in these two subjects. With highly qualified staff, who take a personal interest in the aspirations of our clients, we constantly achieve excellent results and provide customer satisfaction.
Learning to read is a snack with our phonics programme, which has been designed by people who have been at the forefront of English acquisition for thirty five years.
Creative writing is also a major part of our programme. English as a second language is no problem – we have had years of experience in this field.
Our teaching is directly designed for the New South Wales school curriculum. However, because of the amazing results being achieved in maths in Singapore, we are now teaching Singapore Maths as well. This type of maths is noted for its wonderful methods in problem solving which is achieved by bar modelling and which has contributed to its overwhelming ascendancy in the international maths world A look at the Singapore Maths method in Wikipedia gives an in depth appraisal of this outstanding method.
Catering for pre-schoolers preparing for the start of schooling, getting ready for Opportunity Class, Selective School or Scholarship exams and eventually the 'Big one – the H.S.C.' –are a part of our daily successes. IELTS preparation and senior education in English and Maths classes are also conducted.
Classrooms are conveniently situated near Inner West and Northern Suburbs railway stations of Sydney.
+ More