Fermentation Workshop: Nurture the Cosmos Within!
---
Next Available: 14 Oct 9:00AM
---
Description
A natural implementation of permaculture practice, lacto-fermentation is a healthful, safe, low energy method of food preservation. Join us and learn to make a variety of ferments including kombucha, kefir, sauerkraut and the essentials of home fermentation in this interactive and tasty workshop.
Our workshop will be guided by passionate fermento Molly Bryson.
At the conclusion of the workshop you will have anunderstanding of :
•Principles of lactic acid fermentation of vegetables, fruits and milk
•How to cultivate, feed and store your ferments for long and short term use
•Relevant food safety and sanitization for ferments
During this hands-on workshop you will make your own traditional sauerkraut to take home. You will take part in making other ferments.
Participants will be limited to 8 to maintain an informal, interactive format.
Please BYO jar for your sauerkraut or purchase a perfect fermenting vessel from the shop.
+ More
Class Schedule
The workshop will be conducted, usually on a Saturday 9:00am until about 11:30am
What you will learn
How to cultivate, feed and keep your ferments for long and short term use
How to assess PH, sugar and alcohol levels
Relevant food safety and sanitization for fermenting
What you will get
Comprehensive workshop notes and references/further reading
Your own sauerkraut and other starter cultures
A sampling of fermented food and drink
---
What to bring
A glass jar 750ml plus (Can be purchased in store)
Apron (We have some if you forget)
---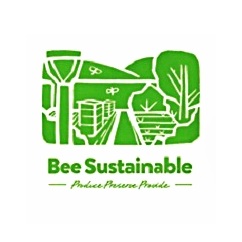 Bee Sustainable helps people lead a sustainable life. We supply the necessary equipment and requirements to pursue self sufficiency with an emphasis on domestic food production and storage.
Robert, the proprietor of Bee Sustainable, comes from a bee keeping family and has been involved with various aspects of bee keeping over many years. The Bee Sustainable project has been Robert's passion since he recognised the need for the services and goods now offered through the business.
+ More
---
Cancelation & Refund Policy
24 hours notice is required for refunds and/or transfer requests.
Should your refund or transfer request occur within the 24-hour window, a $20 admin fee will be applied.
+ More
Terms & Conditions
Participation in Bee Sustainable's classes and workshops are at your own risk. Whilst we take every precaution to take reasonable care of our customers, we acknowledge that bees and the kitchen environment can pose risk, and your attendence at our classes waives our liability for any injuries that occur.
+ More
---