Kombucha to Kvass with Darcy Russell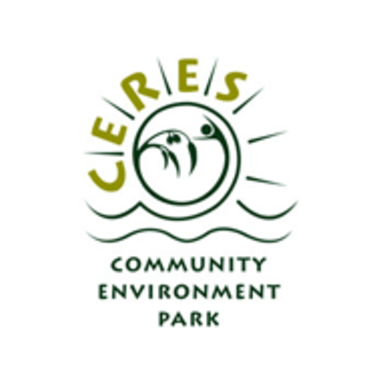 ---
---
Description
Non-alcoholic fermented beverages - Kombucha to Kvass:
Fermented beverages are easy and fun to make at home and have a variety of applications beyond just drinking them. Learn techniques for making beverages such as kombucha, various types of kvass, and rejuvelac. Following this, you will learn some of the exciting ways these beverages can be used to culture nuts, seeds and other foods to enhance their digestibility and deliciousness! Also included in the workshop is a cooking demonstration and lunch featuring the fermented beverages you have learned to prepare. All ferments will be vegan, and most will be gluten-free. Please advise in advance if you have any food allergies or other dietary requirements in the special comments box.
CERES members and concession holders are entitled to a 10% discount. Enter "ceresmember" under the promotion and gifts code field.
*Please note that the CERES member or concession discount does not apply to "Bring-A-Friend" tickets which are already discounted
Trainer Bio:
Darcy Watson-Russell: A passionate cook and self-professed food nerd who has been tinkering with DIY fermentation since 2008, Darcy combines this with many years of experience in organic vegan cooking, community workshop facilitation, and a lifelong love of food to bring you hands-on, fun, and informative workshops.
* photo courtesy www.collective-evolution.com
For Information on our cancellation policy please click here
+ More
Class Schedule
This workshop runs from 2PM - 6PM
What you will learn
All about fermentsed beverages
Improve your culinary knowledge
What you will get
Recipes to take home
Samples of what you make
---
What to bring
6 wide-mouthed jars required (300-500mL)
Apron
---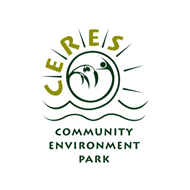 CERES - Centre for Education and Research in Environmental Strategies, is an award winning, not-for-profit, sustainability centre located on 4.5 hectares on the Merri Creek in East Brunswick, Melbourne.
It is also a thriving community, an urban farm, Australia's largest deliverer of environmental education, an event and conference venue and a place rich with social and cultural diversity. CERES is recognised as an international leader in community and environmental practice.
Built on a decommissioned rubbish tip that was once a bluestone quarry, today CERES is a vibrant eco-oasis. 350,000 people visit CERES each year. Many more engage with us through our Sustainable Schools program which takes sustainable education into schools across the state.
CERES' green technology displays, buildings, education and training programs and social enterprises (CERES' Organic Market, Café, Permaculture Nursery and Fair Food organics delivery) demonstrate food security, sustainable agriculture, energy efficiencies, renewables and water conservation in action.
CERES is a model for a future with sustainability, innovation and connectedness at its heart.
Come, be welcome, you never know what you will find on our rambling paths.
+ More