Code-IT! for Beginners: Age 7 to 13 (Port Melbourne)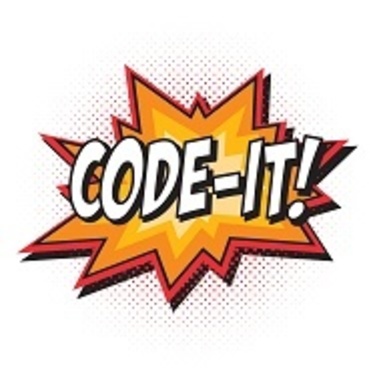 ---
---
Description
Code-IT! for Beginners (Age 10-13)
Beginners include students who are new to one of the following areas:
Computers

Coding

Computer science
For Beginners the course will be a fun introduction to computer science. Kids will learn logic, computational thinking and creativity. These students will also get an introduction to programming and by the end of this course they will be able to design a basic story using block based coding.
Code-IT! is fun and engaging, where kids learn the basics of coding through Collaboration, Creativity and Communication.
+ More
Class Schedule
Duration: 60 minutes Tuesdays: 5pm – 6pm
What you will learn
Prepares your kids for a future impacted by technology. Even if your child doesn't follow a career in programming, coding will help develop their creativity, innovation and problem solving skills
Coding allows them to harness that interest in an active and engaging way, with a creative output
Learn various tips for a complete learning experience!
What you will get
Code-IT! provides laptops for students to work on if your child does not have their own to use
---
What to bring
Students should bring a notebook to make notes and their own USB flash drive with their name clearly marked, to save a back up of their work. Flash drives are available from the Code-IT! Centre
Appropriate for
Beginners 7 to 13 years old
---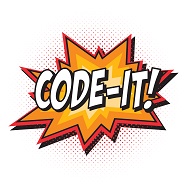 Does your child enjoy computer games, playing Minecraft, catching Pokemons, or simply just watching video clips on their iPad? These are mostly designed to entertain and have little educational benefit. As parents, we are all challenged to find ways of making their screen time productive!
Code-IT! was founded in 2016 out of a personal need, by Richard Millson, who needed to make his young kids' screen time engaging. By introducing them to coding they now use their screen time more productively, and creatively bring their imaginations to life.
Code-IT! offers fun programmes for kids to learn how to design their own computer games and animations. Check out our programmes and code camps!
+ More
---
Terms & Conditions
These terms apply to all programmes presented by Code-IT! and R.S. Millson, ABN 76119098845, (collectively referred to as "Code-IT!"). "Parent" refers to the Parent or Guardian of the child (The "Participant").
Code-IT! aims to ensure the best interests of the participants at all times. If there are any concerns that any parent has, please raise this with the teachers on duty at any time.
The parent agrees to release Code-IT!, its owners, agents, partners, facility providers, and employees from liability for any injury, illness or loss incurred while attending any Code-IT! Programme. If medical treatment is deemed necessary for any participant, Code-IT! staff will try to contact the parent, and the parent gives permission to Code-IT! staff to administer medical treatment at the responsibility of the parent.
Code-IT! provides all computer equipment necessary. Parents are requested to inform the teachers if their child is to bring their own laptop. Code-IT! is not responsible for any lost, stolen, or damaged personal items. Parents are requested to ensure that the participant's equipment is free from malicious software or viruses, and that equipment is loaded with updated anti-virus software. Code-IT! aims to ensure that all content provided is appropriate for the age of the class. Use of inappropriate material by participants will not be accepted and Code-IT! will remove this content and inform the parent.
Some courses require creation or use of an online account and for this purpose, each participant will be sent the details of how to register. It is recommended that parents create these accounts in their names, document the relevant passwords and send these through to the Code-IT! teachers.
Code-IT! will make every reasonable effort to send each participant home with a working project, but this can not be guaranteed.
Code-IT! responsibly publishes photographs of our classes and participants on our Facebook page and via other media. If a parent has indicated acceptance that the participant's image can be used by Code-IT! for promotional purposes, any such content is the sole and exclusive property of Code-IT!
Parents are to ensure that each participant is delivered and collected directly from the teachers at Code-IT! Collection of the participant must be within the prescribed time to avoid incurring additional costs. Aftercare is available at a cost of $12 per half hour or part thereof.
+ More
---