Secondary Performance Dance (Sunshine Beach)
---
---
Description
Performance Dance is a high energy, dynamic and contemporary form of dance.
Kim Abbot our Performance Dance coach has 15 years experience with coaching various sports and cheerleading teams as well as contemporary dance. She loves getting involved and clearly loves every class, dance is her life!
+ More
Class Schedule
Thursday, 08 Oct 4:45 PM to 10 Dec 5:30 PM
What you will learn
High energy, dynamic and contemporary form of dance.
Gain confidence on the dance floor.
Explore and enhance your skills.
What you will get
Expert tuition from an experienced teacher.
---
What to bring
Your kid's interest to learn!
What to wear
Dance wear and dance shoe.
---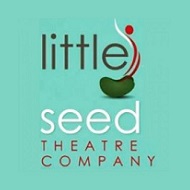 We Do It for the Kids, Johanna was was once asked by a parent after a show, one that followed two weeks of summer school program, "Why do you do it?" "We do it for the kids." she replied without dropping a beat. Its that child focus that sets Little Seed apart. Johanna started acting as part of the Noosa Arts Youth Theatre in the early 1990s, and worked in childcare whilst she studied at the School of Creative Arts in Sydney, before Teaching Dramatic English to Chinese Students in Hong Kong. From there she moved to Indonesia to help post tsunami children recover and develop their confidence. So when she says she does it for the kids, it really is for the development of the full person. It just that performance skills operate at a higher level when the emotional needs of the child are met first.So, We do it for the kids!
+ More