Christmas Holiday Program (Sunshine Beach)
---
---
Description
These young actors will work intensively for a week towards a performance on the final afternoon. Day 1 is about coming together as s group and beginning to learn with the script. Day 2 is auditions and casting for roles. This continues into day 3, though this is the afternoon where costumes are prepared and photos are taken. Day four is all about rehearsal, putting away the scripts and ensuring readiness for the performance. Day 5, has a focus on the performance space, getting used to stage, technical equipment and performing for an audience.
Our staff really aim o look after the needs of the performers as there is always a range of ability and experience. They are skilled in the creative arts and also carry the Little Seed ethos that: We Do it for the Kids!
Overall its about ensuring these young performers are equipped with the confidence and skills required to face a formidable challenge, the growth and performance that occurs in just 5 days is amazing!!!
+ More
Class Schedule
Monday to Friday, 11 Jan 9:00 AM to 15 Jan 4:45 PM Monday to Friday, 04 Jan 9:00 AM to 08 Jan 4:45 PM Monday to Friday, 14 Dec 9:00 AM to 18 Dec 4:45 PM
What you will learn
To emotionally prepare for the performance with a focus on developing confidence and team work within the cast.
To improve their stagecraft craft: voice, physical performance and blocking a script
To face a challenge, apply themselves and ultimately that it can be done in a week.
What you will get
The chance to make friends with creative kids and teachers who share a passion for performance and care for the performer.
Performers will get a script, over 30 hours of supervised rehearsals including an opportunity to perform in front of an audience.
---
What to bring
Self motivation and a desire to be challenged, whilst meeting new people and having fun.
Its BYO lunch and water bottle each day. There is a fridge available and chilled filtered water.
What to wear
Clothing should be comfortable, ideally plain and suitable for the performance based on assigned character.
Appropriate for
Secondary
---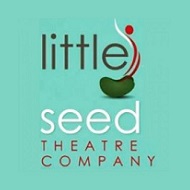 We Do It for the Kids, Johanna was was once asked by a parent after a show, one that followed two weeks of summer school program, "Why do you do it?" "We do it for the kids." she replied without dropping a beat. Its that child focus that sets Little Seed apart. Johanna started acting as part of the Noosa Arts Youth Theatre in the early 1990s, and worked in childcare whilst she studied at the School of Creative Arts in Sydney, before Teaching Dramatic English to Chinese Students in Hong Kong. From there she moved to Indonesia to help post tsunami children recover and develop their confidence. So when she says she does it for the kids, it really is for the development of the full person. It just that performance skills operate at a higher level when the emotional needs of the child are met first.So, We do it for the kids!
+ More