Like weely giveaways? Like exclusive classes? Like special offers?
Then your'll love our Newsletter!
Monday Drawing Room For Kids
---
---
Description
Do you have a child that dreams of being;
a Fashion Designer?
an Architect?
a Games Designer?
an Illustrator?
or just loves to draw?
Drawing is a visual skill that encompasses a number of disciplines. Or maybe your child just wants to spend more time drawing!
Drawing and visual skills are the basis of all creative industries whether you are using a computer tablet, or a blank piece of paper. Being able to record what you see is a skill that will remain with you forever!
Small and affordable classes - no more than 7 students at a time.
One on one teaching for children ages 10 to 14 from a qualified teacher with QCT registration, and experience of teaching drawing to Primary and High School students. BA in Graphic Design, and past experience in arts industries. Children will learn classic visual techniques with graphite, pencil and charcoal.
All materials supplied.
+ More
What you will learn
Learn how to record what you see - a skill that will remain with you forever!
Discover classic visual techniques with graphite, pencil and charcoal.
Gain skills suitable to your current skill level and draw with complete confidence.
What you will get
All materials supplied.
One on one expert tuition from an experienced teacher
Project/s you work on in class
---
Appropriate for
For children ages 10 to 14
---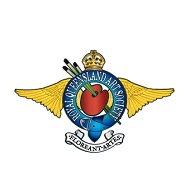 The RQAS, from its modernised and functional new premises on Petrie Terrace, continues to achieve the original objectives of the Society to encourage Fine Arts and organise exhibitions in Brisbane.
The RQAS has a long, proud, though at times difficult, history. It was born from the wish of a group of like-minded people to share their love and interest in art and to establish a Queensland National Art Gallery (QNAG). Informal meetings in 1884 and 1885 brought together the group ultimately responsible for establishing the Queensland Art Society in 1887, the key figure being Isaac Walter Jenner. It was not all smooth sailing in the formative years due to infrequency of meetings, disagreement among members, lack of government support and concern over the works displayed in the first exhibition − a mixture of pictures on loan, copies and other non-original works. However the appointment of Richard Godfrey Rivers as president in 1891 brought a period of stability and a new policy of allowing only original works to be shown at exhibitions.
+ More