Hen's Party -The High Tea Classic Baking Class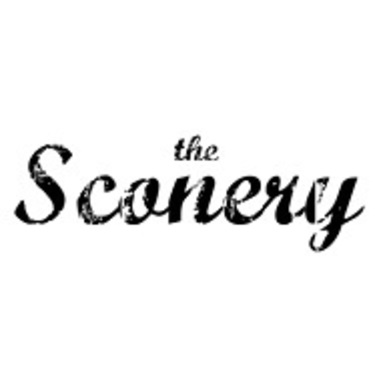 ---
---
Description
In the 3.5 hours you will:
Not have to weigh out anything, we do that for you!
Work a mixer like a rock star or get your hands dirty!
Make choux paste, sweet paste, pastry cream & scones.
Bake & decorate your confections.
Our Chef will share all his knowledge and tips gained from years of baking and teaching. Everyone gets to take away plenty of yummy High Tea confections for all the family to enjoy.
We have a large cafe on site for your party to relax in or play party games during the break.
+ More
Class Schedule
Class duration: 3.5 hours including a 30 min break where you will be treated to our signature scones, jam & cream and a beverage.
What you will learn
Chocolate Eclair & Crème Patisserie
Strawberry Tart
Our signature Scones
What you will get
Our Chef will share all his knowledge and tips gained from years of baking and teaching.
Take home a box of your very own chocolate eclairs, strawberry tarts & scones
---
What to bring
Your interest to learn!
Decorations if you wish to decorate the venue 10mins prior to the start of the class
---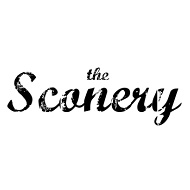 Located in the centre of Chippendale, Sydney and 5 minutes from the busy thoroughfare of George Street, The Sconery is an oasis away from the hustle and bustle of the City.
At first glance The Sconery, set in its urban surroundings may seem out of place but as you enter you quickly realize, with its paraphernalia embellished on the walls, that this is baking heaven.
The Sconery prides itself with preparing, cooking and baking all of its menu items on the premises fresh daily using locally sourced seasonal produce. Our breakfast, brunch and lunch menus reflects our vision of serving good honest food, cooked well without compromising on freshness or quality. Patrons of The Sconery will always get what they pay for, a pastie will always be crammed full of filling, bacon is always crispy, eggs are always runny, chicken is always tender, scones are always rich and buttery soft - a few basic examples in a world gone loopy on 'gels of this', 'foams of that' and 'dehydrated nonsense' - Fine Dining is Dead, Long Live The Sconery!
As the name suggests we sell small sweet treats served with lashings of jam and cream but we also specialize in cakes, slices and fancies using the best ingredients such as couverture chocolate, fresh vanilla and the freshest of fruit. The bread, also made on the premises comes out of the oven twice a day. We do not serve yesterday's sourdough bread that is hard enough to break your teeth or inflict gum damage and market it off as 'toast'. Our bread is prepared from just flour, yeast, salt, milk & water, with no bread improvers, preservative or E numbers in sight so its naturally soft and delicious, just like it should be ...with the added bonus that you do not have to visit the dentist afterwards!
So if you're after a coffee pitstop, a quick bite, a working lunch, a late weekend brunch or afternoon tea, drop by and we'll put the kettle on ..or at the very least make you a fantastic coffee.
The Sconery is another UpRising Food Group endeavour - A Revolution in Taste.
+ More
---
Cancelation & Refund Policy
For scheduled / private classes cancellations and refunds will only be possible 4 weeks prior to the class.
+ More
Terms & Conditions
All classes are subject to minimum numbers being met 1 week prior to the class.
A final confirmation email will be sent on the Monday prior to the class with all the relevant details.
In cases where the class needs to be rescheduled due the minimum not being met, the participant offered a new or a refund.
+ More
---