Soap Making for Beginners with Robyn Green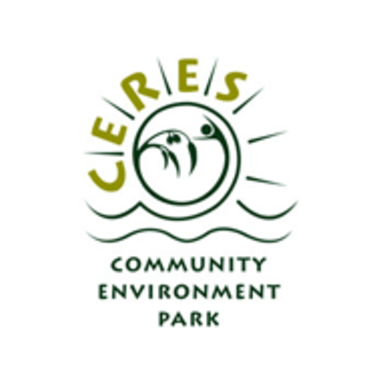 ---
---
Description
Suffer from allergies? Like to use natural bath products? Ever thought about making your own soap?
In this hands-on workshop you will learn how to make your own Olive Oil Soap with all natural ingredients This introduction is all you need to start hand-crafting your own soaps. Use of other oils will also be covered, as well as the making of both soap bars and liquid soaps. You will take home your freshly crafted soaps to either keep for yourself or give away to friends and family.
Robyn will have soap making supplies available for purchase.
CERES members and concession holders are entitled to a 10% discount. Enter "ceresmember" under the promotion and gifts code field.
*Please note that the CERES member or concession discount does not apply to "Bring-A-Friend" which are already discounted
Trainer Bio:
Robyn began making soap in October 2004 after finding commercial soap was giving her dry, itchy skin. Her own soap brought her instant relief and her skin felt normal again. Bitten by the soapmaking bug her hobby became a business within three months. Robyn 12 years later has moved her business "Robyn's Soap House" out of home and into a factory space in Knoxfield where her soap bars and liquid soaps are still handmade and are sold in Shops, on the Internet, Overseas and at 12 Farmer's Markets a month. She now has the help of her husband, son and a few casual workers when needed. Robyn is a qualified trainer and loves to take workshops where she can share her passion and extensive knowledge of soapmaking with others.
For Information on our cancellation policy please click here
+ More
Class Schedule
This workshop will run from 10:00 AM to 3:00 PM
What you will learn
How to use other oils in the creation of your own soaps
How to make soap bars and liquid soaps and laundry powder
How to make goats milk soaps
What you will get
Freshly crafted soaps (approx 8 bars) and some soap paste to use at home for liquid soap
Full course notes
Access to a special soapmaking website for beginners
Access lye charts on the Internet to be able to create your own formulas using different oils
---
What to bring
Notepad and pen
Apron
Rubber gloves
Empty and clean 1 litre milk carton (square not rectangular shape)
20mls of essential oil of your choice (not fragrance oil)
Optional: poppy seeds, oatmeal put through a blender, dried flowers such as lavendar, calendula, rose petals
What to wear
Casual, clothes you don't mind getting dirty
---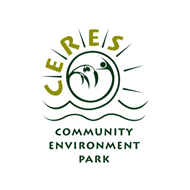 CERES - Centre for Education and Research in Environmental Strategies, is an award winning, not-for-profit, sustainability centre located on 4.5 hectares on the Merri Creek in East Brunswick, Melbourne.
It is also a thriving community, an urban farm, Australia's largest deliverer of environmental education, an event and conference venue and a place rich with social and cultural diversity. CERES is recognised as an international leader in community and environmental practice.
Built on a decommissioned rubbish tip that was once a bluestone quarry, today CERES is a vibrant eco-oasis. 350,000 people visit CERES each year. Many more engage with us through our Sustainable Schools program which takes sustainable education into schools across the state.
CERES' green technology displays, buildings, education and training programs and social enterprises (CERES' Organic Market, Café, Permaculture Nursery and Fair Food organics delivery) demonstrate food security, sustainable agriculture, energy efficiencies, renewables and water conservation in action.
CERES is a model for a future with sustainability, innovation and connectedness at its heart.
Come, be welcome, you never know what you will find on our rambling paths.
+ More