Soap Making for Beginners with Irene Davic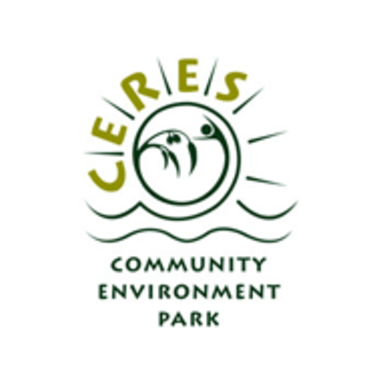 ---
---
Description
Whether you're looking for some skin condition relief or you just want a luxurious, moisturising bar of soap. Made with your own secret blend of Essential Oils, Clays and other beneficial ingredients.
Come along and create your very own high quality natural soap!
In this hands-on workshop you will explore;
A very brief history of Soap

Chemistry of soap making

Necessary Materials and equipment for cold process soap making
Safety - working with sodium hydroxide

Choosing Oils for your soap

Benefits of adding and how to add ingredients such as Ess. Oils, Creams, Milks, Scrubs, Clays, Herbs, Spices and Botanicals.

Colouring soap naturally

How to create layers

Preparation of your moulds and moulding options

Insulating, cutting, curing and storing your finished soap
** Bonus Content - Learn to make your own Citrus Oil @ Home to scent your personal soap recipes!
On completion of the workshop you will take home:
approx. 10 x bars of your very own soap

Re usable soap mould (10 x soap bars. Each bar measures at 75mm diam x 25mm thick)

Knowledge to create your very own soap recipe variations

25mls home made Citrus Oil
You will also get full online access to:
Full Course Notes

Bonus recipes

Soap making projects for you to enjoy

Free soap making resource information
CERES members and concession holders are entitled to a 10% discount. Enter "ceresmember" under the promotion and gifts code field.
*Please note that the CERES member or concession discount does not apply to "Bring-A-Friend" which are already discounted
Trainer Bio:
Irene has been making soap for herself for a few years and became interested in developing a soap to help relieve some symptoms like rashes, eczema. acne. etc. Her soap ended up being very effective on herself and her family and friends. So with a great soap recipe combined with the love of a luxurious bar of freshly scented soap, she took herself off to the markets in QLD and sold out of her soap. On her return to Melbourne, she opened an open an online organic soap store called The Soap Maker. She visits several markets in Melbourne's South East & Gippsland and also sells her soap products online. Irene is a qualified workplace trainer and assessor and has worked in the employment and training industry.
For Information on our cancellation policy please click here
+ More
Class Schedule
This workshop will run from 10:00 AM to 3:00 PM
What you will learn
How to use other oils in the creation of your own soaps
How to make soap bars and liquid soaps and laundry powder
How to make goats milk soaps
What you will get
Freshly crafted soaps (approx 8 bars) and some soap paste to use at home for liquid soap
Full course notes
Access to a special soapmaking website for beginners
Access lye charts on the Internet to be able to create your own formulas using different oils
---
What to bring
Notepad and pen
Apron
Rubber gloves
25mls Essential Oil or 25mls Essential Oil Blend (not fragrance oil)
What to wear
Casual, clothes you don't mind getting dirty
Appropriate for
Anyone interested in making their own natural soaps
---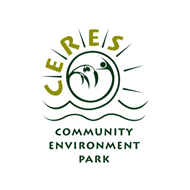 CERES - Centre for Education and Research in Environmental Strategies, is an award winning, not-for-profit, sustainability centre located on 4.5 hectares on the Merri Creek in East Brunswick, Melbourne.
It is also a thriving community, an urban farm, Australia's largest deliverer of environmental education, an event and conference venue and a place rich with social and cultural diversity. CERES is recognised as an international leader in community and environmental practice.
Built on a decommissioned rubbish tip that was once a bluestone quarry, today CERES is a vibrant eco-oasis. 350,000 people visit CERES each year. Many more engage with us through our Sustainable Schools program which takes sustainable education into schools across the state.
CERES' green technology displays, buildings, education and training programs and social enterprises (CERES' Organic Market, Café, Permaculture Nursery and Fair Food organics delivery) demonstrate food security, sustainable agriculture, energy efficiencies, renewables and water conservation in action.
CERES is a model for a future with sustainability, innovation and connectedness at its heart.
Come, be welcome, you never know what you will find on our rambling paths.
+ More