Description
If only our babies came with care instructions on their packaging!
It can be a daunting experience to be holding your newborn baby in your arms for the first time! Our ABC class will arm you with the care instructions you will need to give you the confidence to care for your new little one.
Our classes provide you with the basics of what to expect during your pregnancy, birth and newborn care.
3 Trimesters of your pregnancy, Stages of labour, what to expect once you have delivered and newborn care: Changing, feeding, wrapping, holding & settling, bathing and sleeping and SIDS prevention.
Join us and let us take the mystery out of the most natural experience in the world!
+ More
Class Schedule
Sunday 4th October | 10.30am - 12.45pm
What you will learn
Learn about what to expect when you have delivered your new born.
Learn everything that you will need about new born care.
Learn about the stages of labor.
What you will get
Knowledge and confidence in taking care of your precious new born.
---
What to bring
Your curious and enthusiastic self.
---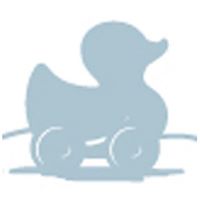 Mummyology is a complete service for expectant parents from conception through to the first year of your child's life. We specialise in educating families on what to expect during pregnancy, birth and in the days and months after your new addition arrives. We help to take the mystery and uncertainty out of pregnancy and impending parenthood by providing you with information and services to make your life easier on your journey to familydom!
We understand that some days could definitely do with some improvement but for the most part they are breathtakingly beautiful. We endeavour to help you find the beauty and simplicity in the "every day" of raising your family.
Our philosophy is to keep it simple!
+ More