Hand-printed Concertina Folded Artist Book
---
---
Description
Explore the immediacy of drawing into polycarbonate plates to create small prints for a concertina artist book.
With your drawings you will create 8 small plates and print them on an etching press onto Western paper. These small images will be either folded to create a concertina book or cut to size and glued to a backing sheet which is folded to create a concertina book. You can also print covers for the book.
The plates can be inked in colour, or hand-tinted with watercolours.
Agave Print Workshop is located in an amazing 1970s A-frame at Trentham, a small town 97km north-west of Melbourne. Accommodation available. Price includes GST.
+ More
Class Schedule
Duration: 2 Day Workshop (7 Hours per session)
What you will learn
Explore the immediacy of drawing into polycarbonate plates to create drypoint prints for a small concertina artist book.
Create the 8 small plates and print them onto Western paper, which will be collaged to a folded backing sheet of paper.
Add a front and back cover to create a small book.
What you will get
You will make a small concertina book with hand-printed images.
A materials kit and vegetarian lunch are provided.
---
What to bring
Bring a range of drawings or photographs which can be used as source material for 8 small plates.
What to wear
Please bring an apron, or wear old clothes and closed shoes.
Appropriate for
No previous experience with printmaking necessary.
---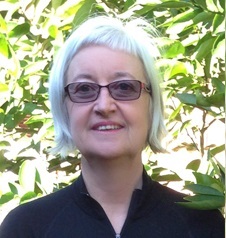 In 2014 Dianne moved from Adelaide to Trentham in the Central Highlands of Victoria. Her art-work includes printmaking; encaustic, oil and pokerwork on wooden panels; artist books; on-glaze porcelain; and small scale bronze casting.
In her current work Dianne combines a cast of characters with cloudscapes and plant forms to create various scenarios. Her characters live in a world where nothing is certain.
+ More
---
Cancelation & Refund Policy
Full payment or a 50% deposit is made at the time of registration. Balance of workshop payments can be made during the workshop.
Full refunds will only be made if your selected workshop/s are cancelled. If you give 14 days notice of withdrawal from a workshop you may swap your payment to another workshop within a 12 month period. All workshop fees include GST.
+ More
Terms & Conditions
Workshops usually have a maximum of 6 participants to ensure individual attention. A materials kit is provided as part of the workshop fee for most workshops at AGAVE PRINT STUDIO. Additional materials can be purchased during or after a workshop. At Spring, Autumn and Summer School workshops some materials are charged separately as they can vary between the individual projects of participants.
On full-day workshops morning tea and a vegetarian lunch are provided. During half-day classes morning or afternoon tea is provided.
Many AGAVE PRINT STUDIO workshops and classes are suitable for beginners; if prior experience is necessary it is noted on the workshop description. The workshops introduce participants to exciting new printmaking processes, and suit a range of practioners. The workshops are particularly valuable for teachers and artists wanting to upgrade or extend their range of printmaking skills.
AGAVE PRINT STUDIO promotes a safe working environment.
+ More
---