Like weely giveaways? Like exclusive classes? Like special offers?
Then your'll love our Newsletter!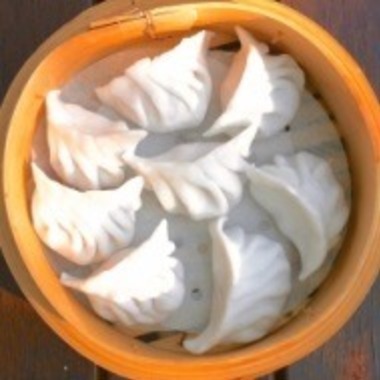 ---
31
Classes
190


Students

29
Reviews
Description
Hello there, dumpling lover! The Age/What's on summed it up best: "Adults, teenagers, even kindergarten children - there's no one Lou Wong can't teach dumpling-making to..."
Making dumplings as a child with my mother and siblings gave me priceless memories. I teach at Melbourne's best cooking schools (see dumplingmania.com for more info). You can completely delve into making and eating dumplings because my assistant does the dishes.
Here's why people love to make dumplings with me and why I've been invited to teach at Melbourne's best cooking schools:
@ieatmelbourne (Rob from Instagram).........I did a dumpling class with Lou...it's amazing that being away in Hong Kong & Singapore I've come across all of the different dumplings that we made...I wouldn't have appreciated the experience half as much without your wonderful knowledge Lou. If you're a dumpling lover you have to get along to one of her classes! #bucketlist
Lou is a powerhouse of energy, information and passion!! Loved the fun-filled & most enjoyable dumpling making workshop. Highly recommend to all foodies!! - Sharon
+ More
---
Terms & Conditions
By booking and paying for a class with Lou Wong, it will be deemed that you have accepted these terms and conditions. In the event you are unable to attend the class on the scheduled date, please refer to my refund policy. In the event the class is canceled due to unforeseen circumstances beyond my control, a refund will be payable or the class ticket will be valid to redeem at another date within the following 12 months.
Disclaimer: Utmost care is taken in providing notes, recipes, information and instructions in the delivery of the class to each participant however, by paying for the class, you agree that the individuals known as Lou Wong, Louelyn Wong and the entities of Lou Wong Pty Ltd, Lou Wong Pty Ltd trading as Dumpling Mania will not assume any responsibility or liability resulting from your attendance of the class, your consumption of any food or beverages supplied during the class, as well your use or interpretation of the notes, recipes , information and instructions provided either verbally or in writing, subsequent to your attendance to the class, as permitted by the laws of Victoria. The provision of the notes, recipes, information and instructions in the course of the delivery of the class does not transfer any rights to any individuals or entities and this information may not be duplicated, shared, posted, copied, transferred in any form through any medium or app at any time without the express written permission of Lou Wong Pty Ltd.
+ More
Cancellation & Refund Policy
Refund Policy: If you wish to receive a refund for a ticket or gift voucher, please email me via the CONTACT page on dumplingmania.com within 14 days prior to the date of the class . A refund will be payable less 20%. Sorry, no refunds payable thereafter.
Transfer Policy Provided you notify me 10 days prior to the date of the class, you may apply the ticket cost towards the next session of the workshop/class. You may email me via the CONTACT page on dumplingmania.com; if you do not show up for the class, there will be no transfer or refund.
+ More