Oct 2-13 Hands on Lacto-fermentation and Sourdough Baking Intensive
---
---
Description
OCTOBER 2nd -13th running Monday to Friday from 9-4pm
TAUGHT BY HOLLY- IN THE UPPER SWAN VALLEY PERTH WA in Jude Blereau's beautiful and well equipped kitchen
Suitable for home cooks, private chefs, health coaches, naturopaths and nutritionists. If a full immersion style of teaching appeals this class is for you.
A rare opportunity for 70 hours of personal hands on tuition. There is a maximum group size of four and so personal attention is assured with the opportunity to focus on your particular interests.
We will explore seven processess for fermenting foods and drinks and you will become familiar with caring for and utilising a broad range of cultures. I have spent a lifetime fermenting food and drinks and as such have a vast number of distinctions to teach you; you will expand your understanding and broaden the range of these foods you make at home or work. This course outlines a range of processes including germinating, wild fermenting, infusing, leavening, incubating and curing foods to safely and effectively transform and preserve a wide range of ingredients to provide diverse groups of delicious probiotic support. This is a rare opportunity to spend ten days hands on, as you make and tend to these foods. You will make both savoury condiments, fermented beans, cured fish and meat and sweet cultured foods including naturally leavened gluten and dairy free cake and a range of lactofermentted drinks. Come and learn where these foods fit in a wholefood meal plan.
Cost: $3000 + $300 GST
Please Note – The dishes taught will suit a wide range of dietary needs including omnivores, vegans, wheat and gluten free, dairy free. We will give preference to local, organic and biodynamic produce and only use grass fed meats, sustainable seafood and organic grains, beans and dairy produce.
Whilst all care is taken we cannot and do not guarantee that any food offered is 100% free of any allergens.
This class is for a group of 4 only and so much like a theatre ticket costs are non refundable. If you are suddenly unable to attend please let me know who will be coming in your place.
To discuss further please call me on 0412411242 or make your booking email Jude Blereau here
Image ©SamanthaMackie
+ More
Class Schedule
we will start class at 9am and take breaks for morning tea and shared lunches
What you will learn
How to ferment foods and drinks
To recognise the various stages of fermentation and know when a food is at its best for use
Make, use and maintain gluten and gluten free starters for breads, flatbreads, pancakes, cakes and pastry
What you will get
A wealth of experience
To watch a wide range of foods culture
A deep understanding of and respect for the varied processes of fermentation
---
What to bring
An open heart and mind
Domestic size crocks and fermentation equipment if you have any you would like to use.
What to wear
Non-slip rubber soled shoes to fully cover your feet
---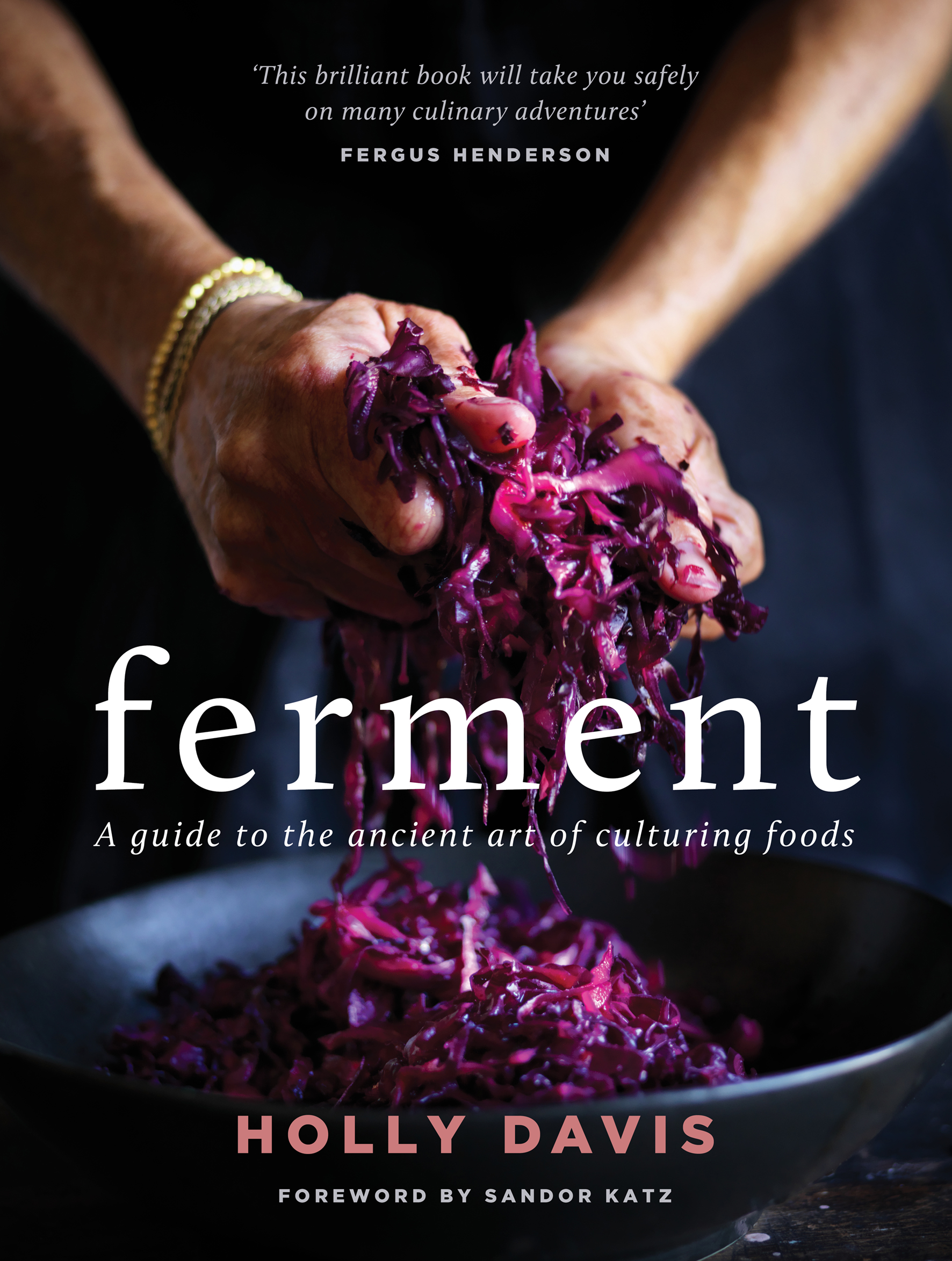 I am a Sydney based, chef, author and educator with a passion for the freshest, most locally grown, biodynamic, and organic produce. I cook respecting the traditions that help to maximise nutrient values and digestibility of the dishes made. I have been doing so since I co founded Iku Wholefoods in 1985
Lacto-fermentation is an art I adore, practice and love to teach. I believe that cooking is an alchemic art form, not an exact science. I made my first batch of pickles at the age of 15 which has provided me with over 40 years of experience to impart.
I run wholefood cooking classes in Australia and the UK. My aim is always to educate and inspire people to eat in accordance with their needs and the season. I am also a caterer and work as a food coach with individuals looking to make dietary changes.
Whenever I am presenting, teaching, catering or working as a private chef, I am always an impassioned speaker on the benefits of sustainable whole food and organic and biodynamic farming practises.
+ More
---
Cancelation & Refund Policy
Our cancellation policy: Just like a concert or theatre ticket, if you are unable to come to class, the cost is not refunded, however you are welcome to send someone in your place. Under certain circumstances, with sufficient notice, a credit may be given for another class (This will be at the providers discretion and subject to the availability of other classes).
+ More
---