Auslan for Beginners - Deakin University Education Society
---
---
Description
Learn to communicate with deaf and hard of hearing people in this fun and practical Auslan (Beginners) course.
Through practical work you will develop the ability to sign in a range of social and workplace settings.
The beginners course is the perfect opportunity to begin your journey into learning Auslan and about the Deaf Community.
As part of the course you will receive a course workbook with pictures of every sign taught in the course, along with set sentences to practice signing with. You will also receive a Certificate of Attendance with the number of hours you have undertaken.
List of the 12 categories of signs that we will teach you in the beginners course include: Questions, Greetings, Deaf Related, Phrases, Instructions, Numbers, Food and Drink, Family, Emotions, Colours, Animals, Social things to do.
If you are interested in continuing please look out for our next course - Auslan (Intermediate) continuing on when you are ready :)
+ More
Class Schedule
Auslan for Beginners - @Burwood University for DUSA members. Dates of the classes are 2nd, 9th and 16th August then a 1 week break with the final class on the 30th August. The course is from 6pm to 8pm each week.
What you will learn
Learn to communicate in Auslan
Gain an understanding of the grammar used in Auslan
Be able to communicate with Auslan users on a basic level
What you will get
2 hours per week for 4 weeks
Auslan tuition with a Deaf Auslan teacher
Auslan (Beginners) Certificate of Attainment upon satisfactory completion of the course
Learn over 200+ signs across 18+ different categories
---
What to bring
The desire to learn Auslan
Time to practice on a daily basis
Pen and notebook
Appropriate for
DUSA members
---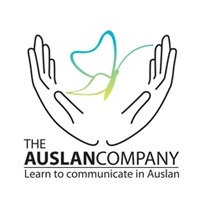 In 2005 The Auslan Company was established by myself, Darren Roberts. Today we are the largest provider of Auslan Community and Workplace Auslan Professional Development Training courses in Australia.
The Auslan Company is the only Auslan Training Organisation that is owned and run by Deaf people in Australia.
We hope that you enjoy coming to our courses and learning to communicate in Auslan :)
+ More
---
Cancelation & Refund Policy
PLEASE READ THIS CAREFULLY :)
Auslan Course Policy
The Auslan Company is dedicated to providing all students with an opportunity to learn Auslan. To do this, we require enrolments of between 11 and 20 people to allow for the best interaction and effective learning in class.
To ensure The Auslan Company can continue to provide excellent tuition at cost effective prices it is important that late enrolments and course withdrawals are limited.
Enrolments and Payments
The Auslan Company's preferred payment option is via Weteachme (visa/mastercard). However if this is not suitable please contact us for other arrangements. We can organise invoices especially if several people are enrolling through an organisation.
The Auslan Company accepts enrolment and payment right up to the closing date.
All late enrolments, within 5 days of course commencement, must be accompanied with payment via visa/mastercard.
Invoices
If a workplace requires an invoice for a staff member, please contact The Auslan Company with a purchase order number and contact details. This must be completed prior to enrolment closing.
Withdrawals
If a student wishes to withdraw from a course, The Auslan Company will need to receive an emailed notification at least 3 working days prior to the close of enrolments. This will then entitle the person to a full refund.
Late withdrawals, within 5 days of close of enrolments can occur and The Auslan Company understands that changes to personal circumstances can develop. Please contact us in regards to refund arrangements.
Course Cancellations
The Auslan Company reserves the right to cancel any course at any time.
All students will be contacted if this is to occur. The Auslan Company will offer a full refund to all enrolled students and if there is another course locally going ahead they have the opportunity to be enrolled in that course and their enrolment information will be changed by The Auslan Company.
*Concession refers to any TAFE or University students at the time of enrolment and any person on a Government benefits card. Proof of concession must be shown to the course teacher in the first class.
+ More
---