Female Flexibility Course
---
---
Description
The Limber Sports Performance Female Flexibility Course is a gymnastics based training program for the improvement of general flexibility and range of motion of the hips and lower limbs, back and shoulders. Our unique gymnastics based program is ideal for those with particular athletic and performance goals which require them to reach a certain level of flexibility as well as active individuals looking for some variety in their exercise regime. The course is taught by former competition gymnasts and international circus performers who have dedicated themselves to a lifetime of flexibility training and are excited to share their knowledge with you!
MEET THE TRAINER: LAUREN SKOPAL
Lauren has a vast range of knowledge in the areas of fitness and health having completed both a Bachelor of Health Science and an Honours degree in Exercise and Sports Science at Deakin University. Her passion for sport and exercise arose from her success in Rhythmic Gymnastics which was involved in for 12 years. During her gymnastics career she was fortunate enough to train with many professionals from Eastern Europe including former Junior European Champion and Olympic Finalist Valeria Vatkina. Through these coaches Lauren was exposed to wide range of unique training methods for the development of flexibility and strength.
For the last few years Lauren's has developing her own gymnastics based training programs for everyday people. Lauren is a Stott Pilates Certified Matwork teacher and she is also Stott trained in Reformer, Cadillac, Chair & Barrels and Injuries and Special Populations. She works with Sports & Musculoskeletal Physiotherapist Amir Takla (BPhysio, Mast. Physio (Manip)) rehabilitating patients post hip arthroscopy to restore their ROM and strength. Still heavily involved in training herself Lauren undertakes a mix of dance, circus and pilates training each week and performs in cabaret shows around Melbourne and internationally. Lauren looks forward to continuing to share her training techniques with others so that they too can reap the benefits.
+ More
Class Schedule
10-Week Class Pass Duration: 90 Minutes per session
What you will learn
PNF partner stretching (proprioceptive neuromuscular facilitation)
Rhythmic Gymnastics based warm Up drills
Passive and dynamic stretching to improve flexibility of the lower limbs, hips, back & shoulders
What you will get
Learn from a former elite gymnast and international circus artist!
Tips & exercises for injury prevention
Learn flexibility exercises that you can do in your home
---
What to wear
Stretchy fitted exercise attire
Appropriate for
Female adults of all ages and fitness levels
---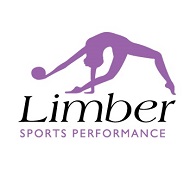 Limber Sports Performance offers unique forms of training based on gymnastics training methods. We are a proud 'Gymnastics For All' provider and our members are registered and insured with Gymnastics Australia. Our most popular training courses are flexibility and handstands but we also offer private training in flexibility, hand balancing and aerial training! We cater for beginner to advanced students and our exercises progressions enable everyone to be challenged at their own pace! All our trainers have performed internationally and have a range of expertise including exercise science, gymnastics, circus, ballet and pilates. We encourage you to come and join our friendly training environment and be part of our exclusive training program.
+ More