Perch Stool Intensive - Presented by Jon Grant
---
---
Description
This Perch is a great opportunity to introduce you to the world of 'Windsor' chair making and the techniques associated with this iconic style. Ideal for beginners and those seeking the 'Windsor' chair experience without the intensity of a six day course.
The Perch is a unique three-legged stool that forces you to sit upright due to its unusually angled seat. When sitting down on a Perch, you have this novel sensation of being suspended somewhere between a standing position and a sitting position.
This is somewhat difficult to describe but I'm sure if you sat on one, you would readily agree. As well as being a great introduction, I'm sure you'll agree that it also happens to be a beautiful piece of furniture.
About Jon Grant
Jon has a strong commitment to creativity, craftsmanship and the fulfilment that these processes bring to those who engage in them. Having been a teacher in trade training for over 20 years he has a strong background in teaching and learning, and has experienced firsthand what a great platform for learning craftsmanship can be. Jon runs a small woodworking business in Tasmania based on sustainability principles.
+ More
Class Schedule
Duration: 3 days Time: 9:00am to 5:00pm Friday 25th, Saturday 26th, and Sunday 27th Nov
What you will learn
Introduction to the world of 'Windsor' chair making
Hands-on experience with the techniques associated with the iconic 'Windsor' style
Ideal for beginners and those seeking the 'Windsor' chair experience
What you will get
Expert tuition from a teacher in trade, training for over 20 years
All materials included
---
What to bring
Just your curiosity, enthusiasm and creativity!
What to wear
Casual (Warning: It might get messy!)
---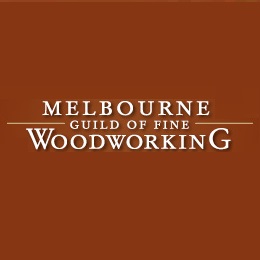 The Melbourne Guild of Fine Woodworking was founded by Alastair Boell in 2007. After graduating from the world renowned North Bennet Street School, Boston (USA) Alastair felt that there was a great need in Australia for an educational facility that focuses on traditional skills.
The Guild is committed to preserving and advancing craft traditions in furniture making. We are also committed to promoting a greater awareness and appreciation ofcraftsmanship. In our classes we emphasize the skillful use of hand tools and power equipment and an informed use of appropriate materials. We are passionate about what we do and want to share information, ideas and skills with all our students young and old, from beginner to advanced.
The Guild offers 13 Open Courses a week where students are able to bring in their own projects. Also during the year on a regular basis we offer a number of short intensive classes on varying woodworking topics. Our student to teacher ratios are very low with a maximum of 8 students in the open classes.
The school itself is conveniently located two minutes from the Blackburn Rd exit off the Eastern Freeway. Parking is readily available right at the school's door.We promise to do our very best to provide you with endless opportunities in a stimulating and supportive community.
We invite you to take your place at the Melbourne Guild of Fine Woodworking.
+ More