French Polishing and Furniture Restoration
---
---
Description
At long last, a class devoted to the fine craft of French Polishing and restoration!
French polishing became wide spread in the 18th Century and is still considered virtually to be the ultimate finish for fine furniture timbers.
During a class, Eddy Toffoletti of Nouveau-Bisgrove Furnishing will take you through the intricacies of French polishing. The class is only open to 6 people, therefore the teacher/student ratio is the highest of any class we offer.
We are also offering restoration as a subject that you are free to discover and explore. Some of the areas which will be covered are surface preparation & sanding, hand rubbing, polish revival, stain removal, paint stripping, dint steaming, staining, grain filling, toning, colour matching, waxing, cleaning & touch ups and brush coating.
Eddy's wealth of knowledge and experience and all the hand tools and machinery are at your disposal at the Melbourne Guild of Fine Woodworking. No project is out of reach!
For your convenience, you have the option of signing up for a full term or for individual lessons.
Come along and give your quality piece of furniture a second chance by restoring it to its former glory. We look forward to seeing you there!
About Eddy Toffoletti
Eddy is a qualified furniture restorer with 16 years' experience. While he specialises in French polishing furniture of all styles and periods, he has a particular interest in English, French, Italian and Australian furniture of the early and late Victorian period. At 32 years old, Eddy is one of the younger generation of French polishers who is reviving this traditional method by applying it to contemporary and bespoke furniture.
+ More
Class Schedule
10 classes this term. Every Wednesday, 7:00pm to 10:00pm. 19th July to 20th Sep 2017
What you will learn
Surface preparation/sanding and hand rubbing
Polish revival and stain removal
Paint stripping and dint steaming
What you will get
Expert tuition from Eddy Toffoletti of Nouveau- Bisgrove Furnishing
Access to all the hand tools and machinery at the MGFW
Option to sign up for a full term (10 classes) or for individual lessons
---
What to bring
Just your creativity and passion for fine woodworking!
What to wear
Casual (Warning: It might get messy!)
---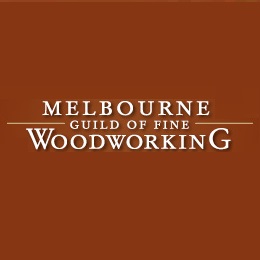 The Melbourne Guild of Fine Woodworking was founded by Alastair Boell in 2007. After graduating from the world renowned North Bennet Street School, Boston (USA) Alastair felt that there was a great need in Australia for an educational facility that focuses on traditional skills.
The Guild is committed to preserving and advancing craft traditions in furniture making. We are also committed to promoting a greater awareness and appreciation ofcraftsmanship. In our classes we emphasize the skillful use of hand tools and power equipment and an informed use of appropriate materials. We are passionate about what we do and want to share information, ideas and skills with all our students young and old, from beginner to advanced.
The Guild offers 13 Open Courses a week where students are able to bring in their own projects. Also during the year on a regular basis we offer a number of short intensive classes on varying woodworking topics. Our student to teacher ratios are very low with a maximum of 8 students in the open classes.
The school itself is conveniently located two minutes from the Blackburn Rd exit off the Eastern Freeway. Parking is readily available right at the school's door.We promise to do our very best to provide you with endless opportunities in a stimulating and supportive community.
We invite you to take your place at the Melbourne Guild of Fine Woodworking.
+ More