Description
Mairead is currently mentoring many people to incredible results that they never expected. She is passionate about helping people to move towards what they want now, and with results that last.
Through her training, Mairead will engage learners in an deep and profound set of techniques and concepts that can be applied immediately and will have immediate results.
+ More
Class Schedule
Thursday, 05 Oct 6:30 PM to 26 Oct 8:30 PM Duration: 4 x 2 Hours
What you will learn
To use your higher faculties to create the life you want to live
That success is a lot closer and a lot easier to achieve that we are lead to believe
To have real and long-lasting results that create a more meaningful, success filled, happy and abundant life
What you will get
A failure-approved, experimental and supportive class environment
Lots of participation and engaging content
Results that are applicable far beyond the class experience
A new appreciation for learning, human potential and global impact
---
What to wear
Appropriate clothing that won't restrict your movement
---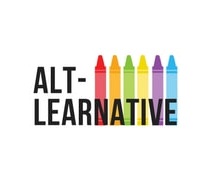 The Alt-Learnative Project is revolutionising education and activating human potential. Through an experimental and playful approach to learning, we are making finding your vision and purpose more accessible, empowering, enjoyable and community-driven. Our model goes deeper and is more sustainable that current online courses or traditional education.
+ More