Description
Develop confident and clear English pronunciation. Looking for a job? Having trouble with interviews?
Come practice your English pronunciation through conversations with tutors and learners. Ideal for students interested in employment or engaging further with local community. This class is supported by an experienced tutor.
Great opportunity for people visiting Australia and would like to continue to develop your English pronunciation skills in a supportive local community environment.
+ More
Class Schedule
Term class runs for 10 weeks every Thursday. Duration: 2 hours per session.
What you will learn
The fundamentals in spoken English
Pronunciation of English terms
Conjugation of English language
What you will get
Expert tuition from an experienced Tutor in a structured course with opportunity support individual learner needs
Increase the likelihood of employment in job interviews through clearer spoken English
Increase your engagement in the local community activities through increased confidence in spoken English. Apply the code BRIDGE to receive $20 off before September 23.
---
What to bring
Just your enthusiasm and willingness to learn!
What to wear
Business casual
Appropriate for
Ideal for students interested in employment or engaging further with local community.
---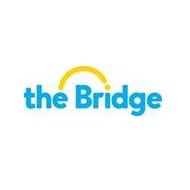 The Bridge is a vital part of our community.
Our activities cover a range of services designed to improve quality of life, educate our children, provide quality training, connect people with their community, promote health and wellbeing, support volunteering, work with other services and support a multi cultural society.
The Bridge is a community based management model with skilled volunteers on our Board of Management. The Board meets monthly and provides the governance and the strategic direction of the organisation, ensures financial viability of the entity and compliance with legislative and contractual obligations. The governance model is developmental, with the Board working co-operatively and collaboratively with staff, volunteers, house participants and the wider community, thus generating a range of community benefits. Members are encouraged to be actively involved in decision making and to have ownership of the programs and activities in the centre.
+ More