Description
Ever wanted to have a go at sharpening a saw? Here is your chance to learn the basics and to do it.
The terms: Fleam, Rake, and Set will all make sense to you as you learn to give new life to a blunt saw.
A basic skill which will give you a better understanding of your much improved saws. Get your teeth into this one!
+ More
Class Schedule
9:00 AM to 11:00 AM
What you will learn
Learn the basics of sharpening a saw.
Understand terms like Fleam, Rake, and Set.
What you will get
Expert tuition from an experienced teacher
---
What to bring
Just your curiosity, enthusiasm and love for crafting with wood!
A desire to learn to sharpen your own saws!
What to wear
Sturdy covered shoes essential. Comfortable casual clothing recommended.
Appropriate for
Adults and those aged 15 and over.
---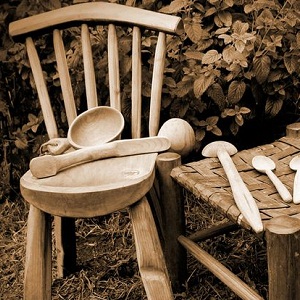 I often feel I am the luckiest person alive, as I do restoration/renovation/repair work on lovely old houses, build furniture and joinery for discerning customers, and engage in community projects with my woodworking skills and experience. What a delight it is to work with wood every day: To feel the pleasures of that interaction between wood, mind, body and hand tools; to convert rough looking or old timber into dimensioned material and products of great beauty; and to make a contribution towards a more sustainable existence by recycling timber which would otherwise have gone into land fill.
Check out our workshops. Our focus is on traditional hand tool woodworking skills and techniques - from the foundational skills to the very advanced skills. Therefore we can make just about anything!
+ More