Description
Ziranmen training can be divided into three components: Physical Training, Combat Techniques and Conditioning. These three components combine for one purpose, which is to enhance the health of body and mind.
The Ziranmen Kung Fu program involves training the traditional methods of movement, stance, application, and stretching passed down through the Zi Ran Men lineage in addition to taolu and applications from Shaolin Six Harmonies Kung Fu, Cheng Shi Bagua Zhang, Six Harmonies Praying Mantis Kung Fu and (Liu De Kuan's) 64 Hands.
+ More
Class Schedule
Duration: 2 Hours per session
What you will learn
Physical Training
Combat Techniques
Body Conditioning
What you will get
Expert tuition from an experienced teacher!
---
What to wear
Comfortable clothing that won't restrict your movement
---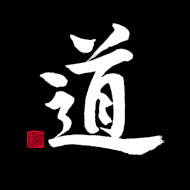 The Zi Ran Men Kung Fu Academy was founded in 1995 by Master Liu De Ming.Master Liu is the 5th generation inheritor of the Liu He Zi Ran Men lineage.
He began his study of martial arts at the age of eight with Master Hong Zheng Fu and legendary Grandmaster Wan Lai Sheng.
+ More