Fantasy Girl 3 - Acrylic Portrait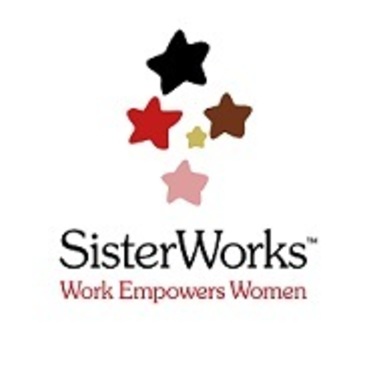 ---
---
Description
Are you interested in drawing beautiful whimsical designs to express the beauty that's within you? Meet Lak (Lakmini Prematunga).
Lak is a Sri Lankan native artist specialising in creating fantasy whimsical characters and joyful doodle portraits. This is her third workshop in the Fantasy Girl series. She has been conducting Art Workshops at SisterWorks Studio in Richmond and from her new home in Melbourne's northern suburbs. She was also a teacher in her home town of Colombo, Sri Lanka. Lak is excited to now offer this program to celebrate Mother's Day!
Lak is a friendly and warm person; she looks forward to meeting her new students and having fun with you as you explore your creativity.
Lak recently won three awards at the Whittlesea Agricultural Society Art Competition: First Prize Acrylic ArtWork, Best Exhibit, Third Prize Oil Painting.
To see more of Lak's work and learn more about her please visit her social media:
Facebook: lak.nanna
Instagram: lak_lakmini
+ More
Class Schedule
This class takes place from 10am to 2:30pm.
What you will learn
Art of drawing abstract faces following my simple techniques and process
How to draw doodle figures and add creative elements
How to paint and select colour schemes
What you will get
The confidence and inspiration to continue making art after the class
Refreshment: Tea & biscuits
A joyful feeling from completing a beautiful painting to take home with pride
Paints and brushes - will be provided
A written summary of the processes and techniques to take home to practice what you have learnt
---
What to bring
Canvas (30cm x 30cm)
Lunch
Sketch book
What to wear
Art smock or comfortable old clothes
Appropriate for
For adults who are either absolute beginners or art lovers who are looking to be inspired
---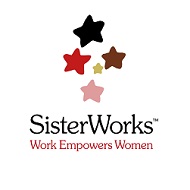 SisterWorks is a social enterprise. A business. But we are also so much more than that. We are a Family.
SisterWorks helps women who are migrants, asylum seekers and refugees start and run their own micro businesses.
We don't just deal in money but also in knowledge and relations. Working is not just about getting paid. It's about having something to fight for in life, being a part of a community and feeling worthy. They have been marginalised due to a lack of identity, language barriers, lack of western culture knowledge, poor employment skills and being the carers of their families. They face long-term unemployment which exacerbates social issues. With on-going support, this vulnerability can be lifted and not become a lifetime issue.We believe that Work Empowers Women and our aim is to support as many women as possible to move into work.
+ More